There are two constants when it comes to art:
One is that it's completely subjective. Everyone has their own interpretation of each piece, and everyone takes something different away with them.
The second is that the facts about works of art and the artists remain the same throughout history. To test your knowledge on those facts, we've rounded up dozens of art trivia questions. Good luck!
Art History Trivia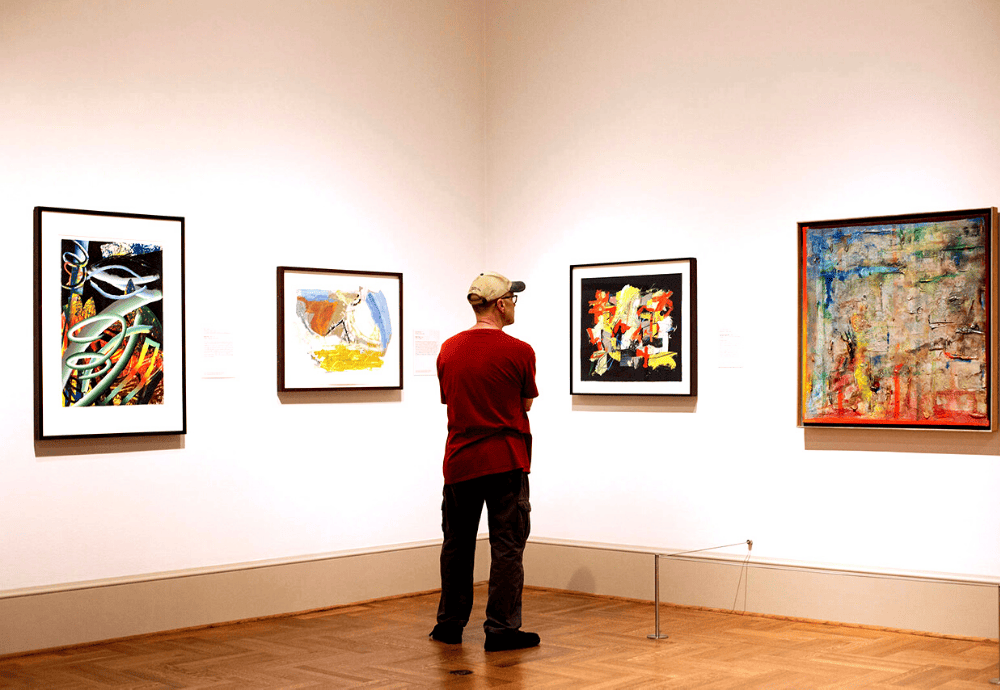 Once upon a time, someone somewhere started marking up a cave wall with a rock, and art was born. A lot—and by a lot, we mean an unearthly amount—of art has been created ever since.
Let's see what you (and what you don't know) about art history with these art history trivia questions:
Name the extravagant period of art and architecture prevalent in Europe during most of the 17th century
Which famous painter was also a sculptor, an architect, and an engineer?
The artist Kandinsky is considered the first for this type of art?
Which Italian architect and sculptor was famous for creating the Baroque style?
Which of Picasso's famous paintings was inspired by the bombings of civilians during the Spanish War?
Which other painter is often associated with Francoise Gilot?
The American Gothic is one of the most recognizable paintings in the world. Who painted it?
Claude Monet is most known for his paintings of what?
The first "artists" of the world used which mediums to produce their work?
Who was the first living person to have their art displayed in The Louvre?
Where did Vincent Van Gogh paint the famous "Starry Night"?
Easy Art Trivia
With so many names, dates, times, and masterpieces to remember, art trivia can be challenging. Here are a few easy art trivia questions to give your brain a break:
In which city and country is The Louvre art museum located?
Who painted the "Mona Lisa"?
Salvador Dalí is associated with which art movement?
Which period has a French name that translates to "rebirth" in English?
Who designed the Guggenheim Museum?
Who painted the "Girl Before a Mirror" and "The Weeping Woman"?
Which French art movement of the late 19th century is characterized by evoking emotion rather than realism
Which French artist is most famous for his obsession with ballerinas?
Which abstract expressionist was known for using the "drip technique"?
This artist is most famous for their close-up perspective paintings of flowers
Famous Art Trivia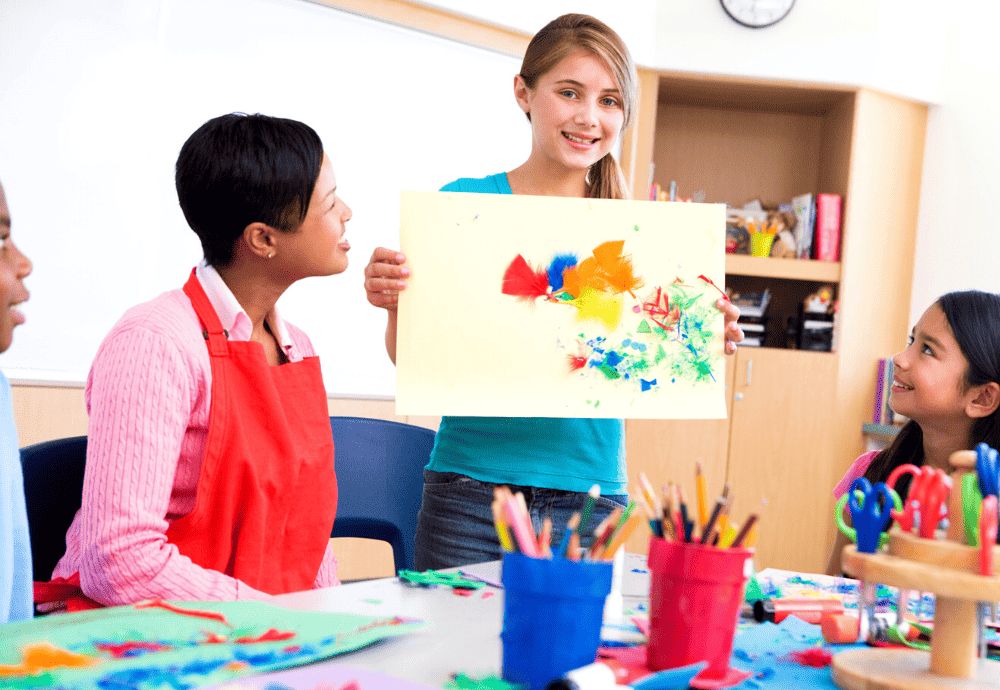 The most famous artists led the most interesting (and not so interesting) lives. Let's see how much you know about their birthplaces, mishaps, quirks, and most pivotal masterpieces:
Which town in Italy was Leonardo Da Vinci born?
Vincent Van Gogh had an older brother who died at birth. What was his name?
Andy Warhol was shot three times in the chest. Who shot him?
Which artist died poor but became incredibly rich after his death?
Which famous abstract artist was blamed for stealing the "Mona Lisa"?
Which Renaissance artist is the most famous procrastinator of all time?
This painter continued his work despite having crippling arthritis.
Which famous American painter was initially rejected by the US Navy during World War I for being underweight?
To try and prove that Michelangelo couldn't paint, this was the artist that suggested to the Pope that he should paint the Sistine Chapel
This famous painting by Leonardo Da Vinci was used for target practice by Napoleon's soldiers.
This artist was struck in the face with a mallet by an envious rival, permanently disfiguring him.
Which Spanish painter is referred to as both the last of the old masters and the moderns?
Art Trivia for Kids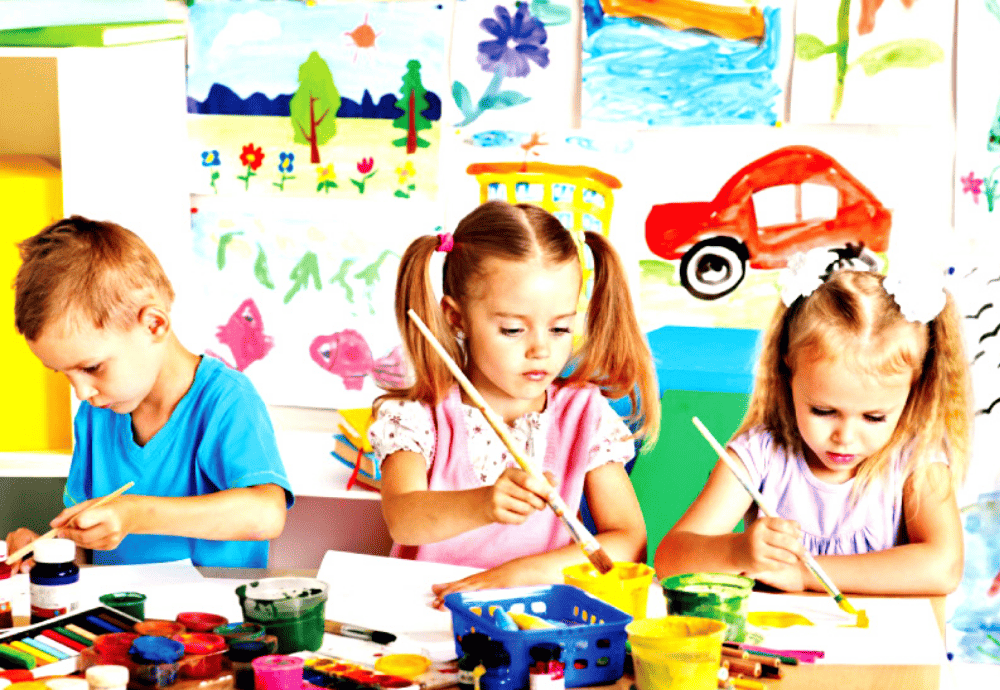 Art is for everyone, including kids! In fact, when it comes to art, the earlier you learn and practice it, the better. If you have any young artists in your family, see if you can test their knowledge with these art trivia questions for kids.
Or, you use them to see if you could pass an elementary school art quiz!
Which artist is famous for Pop Art?
What is Pablo Picasso's style of artwork known as?
What is a primary color?
What are the three primary colors?
What do you call a combination of magazine cut-outs, pictures, cloth, and other objects?
In which country is the famous Sphinx statue located?
Which famous painter cut off a part of his ear?
What is the true art term for color?
Black and white are not colors, but…?
What do you call a point with no end?
Hard Art Trivia Questions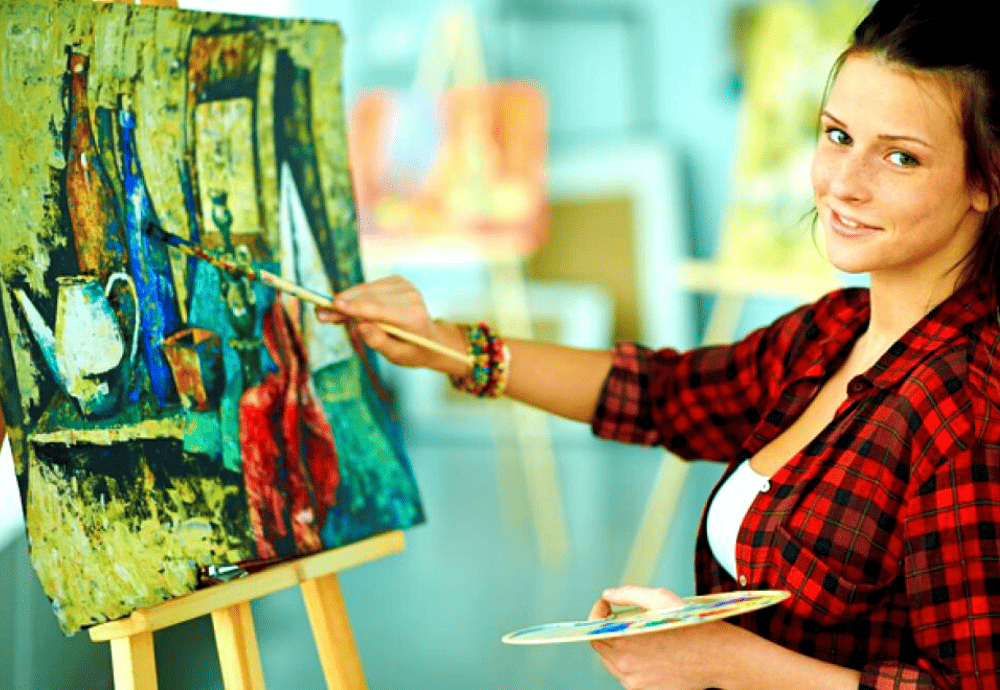 Now it's time to test the knowledge of the seasoned art historians and art lovers alike. Depending on what you know about the different artists and periods throughout history, these art trivia questions will either stretch your brain or seem impossibly easy.
Let's see what you've got!
La Giaconda is better known as what?
What is unusual about Leonardo da Vinci's famous painting, The Mona Lisa?
How many words long is Pablo Picasso's full name?
How many times has the Mona Lisa been stolen?
Leonardo Da Vinci invented this item.
The famous painting, "Birth of Venus" by Botticelli, features a goddess floating in the ocean on what?
The Art Deco movement focuses specifically on which element of art?
The painting "The Surrender of Breda," painted by Diego Velasquez, carries what theme?
What year was Pablo Picasso born?
Which technique did Vincent Van Gogh use to paint "Sunflowers"?
Where was Pablo Picasso born?
Which is the only piece of artwork that Michelangelo had ever signed?
What object most commonly appears in Picasso's paintings?
How old is the first known human work of art?
The primary visual element in Impressionist paintings is what?
Fun Art Facts You Probably Didn't Know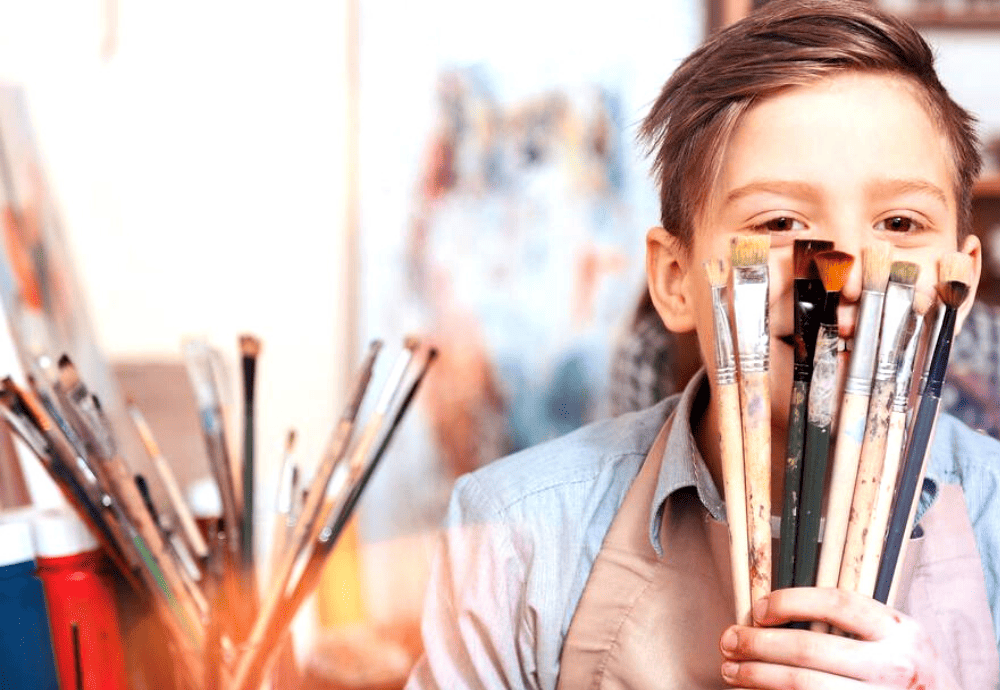 Art is one of those subjects with never-ending fascinating information. There's so much to learn about the different types of art, materials, mediums, pieces, artists, movements, history, and so on, that you may not know where to start. Of course, you could always start by taking an art class!
But who has the time? In lieu of an art class, we've rounded up a bunch of fun art facts to get you started. Let's put your knowledge of art and all its forms to the test by seeing how many of these facts you and your friends know:
Pablo Picasso was one of the most influential and dominant artists of the first half of the 20th century. He also learned to draw before he learned to walk.
Leonardo Da Vinci was both a vegetarian and an animal rights advocate. He was known to buy caged birds to set them free.
Thanks to the Baron Pierre de Coubertin, between the years 1912 and 1948, art was considered an Olympic sport. This included sculpture, architecture, music, painting, and even literature.
Leonardo da Vinci's most famous painting, The Mona Lisa, has her own mailbox in the Louvre. Why? Because she receives a ton of love letters and fan mail from all over the world.
The color wheel was originally a scientific invention brought to us by Sir Isaac Newton in 1706. Newton realized that sunlight refracts into six colors, which later became extremely useful to artists.
The Louvre employee, Vincenzo Peruggia, stole the painting of The Mona Lisa. However, the theft was initially blamed on Pablo Picasso and his close friend, Joseph Géry Pieret.
At the age of five, Salvador Dalí became convinced that he was the reincarnation of his dead older brother, who was also named Salvador.
While it has been suggested that Vincent Van Gogh had sold or bartered his works among family and friends, the only painting officially sold on record before his suicide was "The Red Vineyard near Arles" (1888).
Leonardo Da Vinci's second most famous work, "The Last Supper," originally included Jesus' feet. Unfortunately, builders installing a door where the painting was being exhibited cut into the painting's bottom center, cutting off Jesus' feet.
The 1983 Expressionist piece "The Scream" by Edvard Munch was so popular that he created five versions of it using different mediums.
It doesn't matter if you're a talented artist or appreciate the art and the history behind it. Art is for everyone. Each piece of art serves as a timeless reminder of what was and what could be, which is why we should never stop showing our appreciation for it and learning about it.
Susan majored in English with a double minor in Humanities and Business at Arizona State University and earned a Master's degree in Educational Administration from Liberty University. She taught grades four through twelve in both public and private schools. Subjects included English, U.S. and world history and geography, math, earth and physical science, Bible, information technologies, and creative writing.
Susan has been freelance writing for over ten years, during which time she has written and edited books, newspaper articles, biographies, book reviews, guidelines, neighborhood descriptions for realtors, Power Point presentations, resumes, and numerous other projects.