Music defines culture. Throughout the years, we've seen lots of artists and songs come and go, helping shape our society and giving character to the different decades that we've been through. Today, music is one of the most prominent forces in modern society, with resources giving us first-hand access to new song releases and albums that older generations could have only hoped to have.

If you're something of a music enthusiast, then you might find satisfaction in learning new bits of trivia about anything under the musical sun. If that's the case, then this long list of all things music can help sharpen your mind and give you new details about music, artists, and other music-related topics that you can use to flex on your friends to prove once and for all, that you are the ultimate musical buff.
Musical Instrument Trivia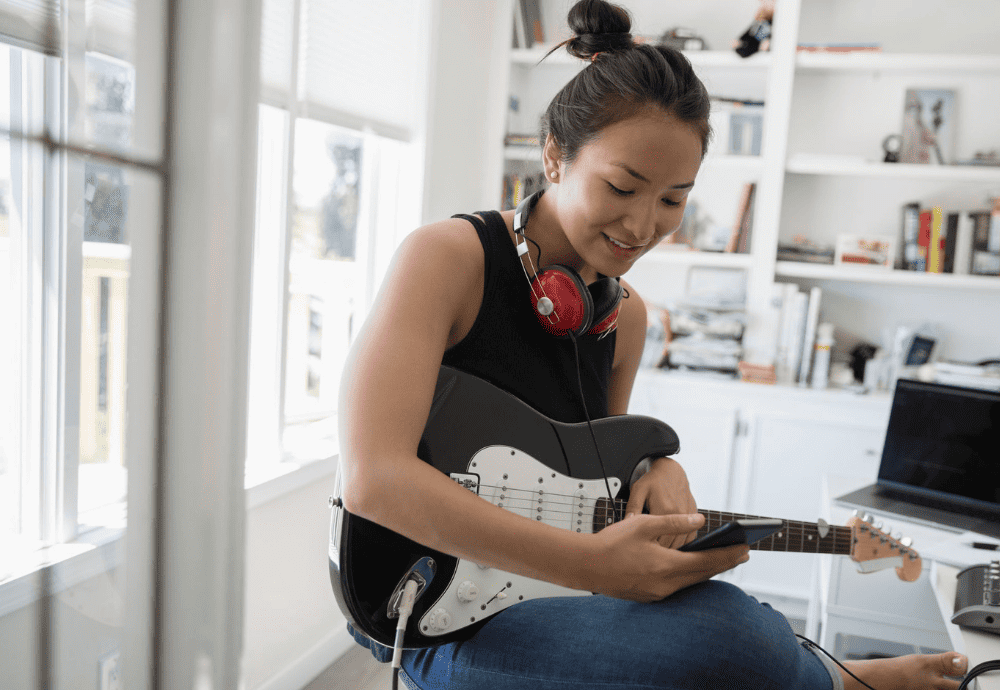 Of course, the foundation of any good music are the instruments. But how well do you know your musical instruments? Test your knowledge on the diverse range of instruments used in music with this moderately challenging list of music trivia questions.
Which famous guitar brand has a model named the Stratocaster?
This large wind instrument is used for cultural music by the indigenous people of Australia.
This instruments was patented in 1856 and featured a double-reed. It was used to replace oboes and bassoons in outdoor band music. What instrument was it?
This musical instrument originated in Indian classical music, but was soon brought throughout the Western world through popular bands like The Beatles. The chart topping hit 'Paint It Black' from The Rolling Stones further launched this instrument into contemporary use. What is it?
This instrument has a very long tube with a curved bell towards the end. It's heavily associated with the Swiss Alps. What is it?
Usually situated in front of a wind ensemble, this musical instrument shares parts with a flute but ultimately sounds more like a reed. What is it?
Names after the Greek god of wind, this musical instrument is played by passing a current of air over its strings. What is it?
Complete this lyric from the song 'The Music Man'. 'Seventy six ____ led the big parade!'
This musical instrument evolved from the sackbut – an early brass instrument.
Typically used for jazz music, this instrument will rarely find its way onto the symphonic stage.
This musical instrument gained popularity when it was mentioned in the Canterbury Tales, but has been depicted in art as early as 1000 B.C. Its unique appearance makes it easy to distinguish – especially because of its air reservoir, melody pipe, and drone.
Associated with bluegrass, folk, and country music, this instrument is typically fitted with four or five strings, but there are other models that use as many as six.
This instrument has heavy associations with a band's rhythm section. It's also heavily used in certain cultures to strengthen their men in war, or to provide a beat for dance. What is it?
This interesting set-up – made up of metal pots hung over a frame – is considered am musical instrument and originated in Bali. What is it called?
This musical instrument is played by pressing it against the side of your face and blowing into the main hole. The other smaller holes on its body can be pressed down on with your fingers to achieve different notes. What is it?
If there are 52 white keys on a piano, how many black keys does it have?
As the oldest musical instrument in existence, this instrument also requires far more bodily coordination than others – especially if you're playing on a modern set-up.
With four strings, a peg-box, finger-board, chin rest, and a bridge, this string instrument is will often take center stage in an orchestra.
Classical Music Trivia
Classical music used to be one of the most popular and meaningful genres of music. Hundreds of intellectuals have lent their talent to the birth of countless classical hits, many of which are still alive and listened to to this day. If you're into emotionally powerful, soul-alluring symphonies, then this list of classical music trivia should tickle your fancy and give you a look into the roots of the music that used to dominate society.
French opera houses designate roles to different individuals in order to guarantee a seamless show. What job does the 'souffler' play?
This famous composer wrote one double concerto for violin and cello, one violin concerto, and two piano concertos. Who was he?
Chopin was well known for his Ballades. How many did he compose?
What year did the Sydney Opera House open to the public?
This composer was given the special title 'Master of the Queen's Music', appointed by Queen Victoria in 1893. What was his name?
Symphony Number 9 was one of the most popular symphonies to be composed by this former director of the National Conservatory of Music of America. In fact, Neil Armstrong even brought the composition with him on the Apollo mission to the moon. It was dubbed the 'New World Symphony'. Who composed it?
The composer Modest Mussorgsky was known for his composition 'Night of the Bare Mountain.' What country was he from?
The Amati family is well-known throughout the world of classical music. What are they known for?
This composer is known as one of the most prominent personalities in classical music. When he died, detectives found letters among his belongings, addressed to a woman he would only call 'Immortal Beloved'. Who was this composer?
The suite entitled 'Diverstissment' is quite popular for its last movement which includes several strong blows through a police whistle. Who composed it?
In 1868, a woman by the name of Bertha Faber gave birth to a child. As a gift, one of her friends composed a melody using a certain German folk text and turned it into a lullaby. Who was this friend?
The lullaby he composed would soon come to be known as Brahm's Lullaby. But the famous composer had given it a different title at the time he composed it. What was its original name?
This violin virtuoso was born in Genoa, Italy in 1728. His skill was so superior to that of his contemporaries that he was rumored to have sold his sold to dark forces to earn such impossible skills. These were rumors the virtuoso himself did not confirm nor deny, despite being widespread and generally believed. Who was he?
A modern orchestra is divided into different sections, each of which is composed of similar musical instruments that emit sounds that compliment each other. How many sections are there?
Many musical compositions' titles are followed by the abbreviation Op which means 'opus'. What does this mean in the Latin language?
The Hungarian Dances were composed by Johannes Brahms. How many Hungarian Dances are there?
This rousing piece was composed by an American musician named Randall Thompson which Thomas Jefferson revealed in his texts. What was the name of this piece?
Considered one of the world's greatest ensembles, and was founded in 1882. Some of its most popular directors include Wilhelm Furtwranlger and Herbert von Karajan. What is its name?
Most composers user logical sequences to number their compositions, except for this one. His sixth and ninth cause frequent confusion, so the ninth is nicknamed the Great C Major to distinguish it from the sixth in the same key. The eight is unfinished, and the seventh does not exist. Who is this composer?
Pop Music Trivia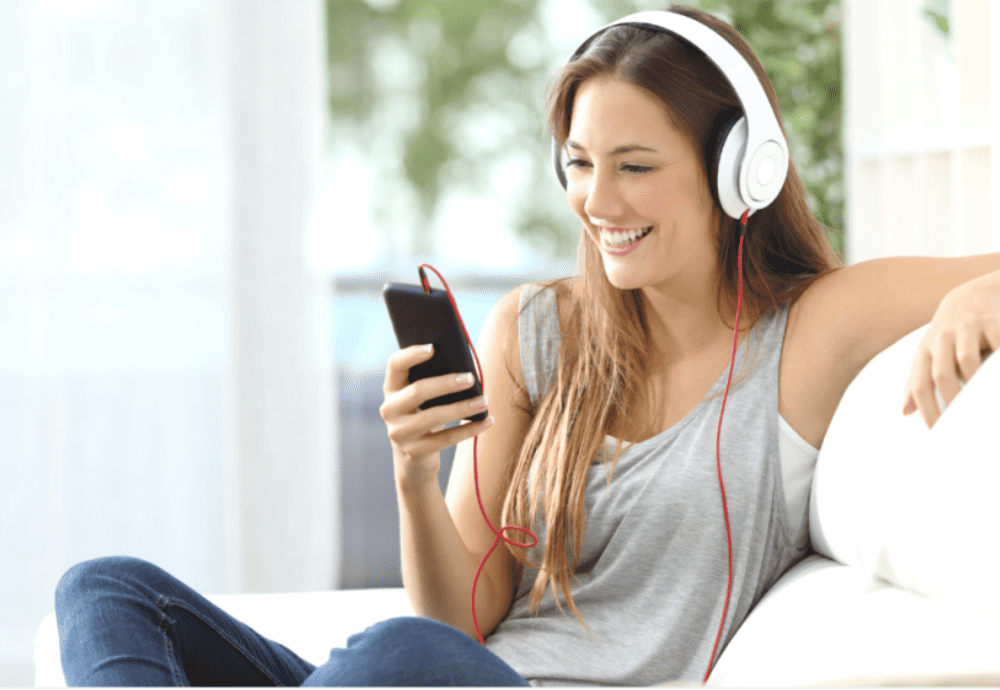 Pop music is one of the most widespread genres of contemporary music. As a short name for 'popular music', pop music is characterized by melodies and lyrics that are easy to appreciate across a wide range of listeners. Today, pop music is a billion dollar industry, and many of the artists in this prominent genre have become major aspects of our lives growing up.
Ed Sheeran is known for his heartfelt, soulful music that taps into some of our strongest emotions. Four of his albums are named after mathematical symbols. Of the four basic symbols (+, -, x, ÷), which is not an Ed Sheeran album title?
This catchy song features a repetitive lyric that might get you to start clawing at your ears, but it's this song that blasted Justin Beiber into superstardom. What is the title of the song?
The Beatles would regularly work on solo projects to help flourish their individual talents. Which Beatle worked on a James Bond theme song?
Call Me Maybe was one of the most popular songs when it came out in 2012, evidenced by its viral spread throughout the internet and through radio airwaves. Who sang this pop music hit?
Taylor Swift is often jabbed at for her dating habits, that have allegedly put countless Hollywood men on her ever growing list of exes. She has also been rumored to use past break-ups to inspire new songs and create new music. The song We Are Never Getting Back Together was allegedly written in reference to which of her ex boyfriends?
Beyonce is one of the most successful women of color to dominate the world stage of pop music. She's a multi-awarded singer, performer, and showstopper that's fiercely beloved by her fans. But despite her success in her career, Beyonce claims that she's actually very shy in person. That said, she uses an alter ego on stage to help her feel more comfortable around an audience. What is the name of this alter ego?
This TV show was one of the best starting places for youngsters who wanted to break into the showbiz or music scene. It was known for fostering young talents like Justin Timberlake, Britney Spears, and Christina Aguilera, before they even became the pop sensations they are today. What was the name of this show?
Alicia Moore is known for her edgy music and unique punk rock style that pushes the boundaries of how women should look and act. She's loved for her emotionally charged songs that aren't only fun to listen to but also aim to strengthen women to fight against the stigma that they're weaker or subservient to men. What is her stage name?
Sean Kingston is probably best known for his hit single Beautiful Girls, which actually pays tribute to another pop music classic by way of its similar melody. What song did Kingston take inspiration from?
Shakira is prominent in the pop culture scene because of her music that gives off a unique vibe thanks to her Latin origins. What country was Shakira originally from?
Kelly Clarkson was the first ever American Idol winner. What was the first single she released after bagging the crown and the recording deal?
In the popular musical movie Grease, what was the name of the artist who sings 'Beauty School Drop Out'?
The Carpenters is a two-piece musical band composed of Richard Carpenter on a range of instruments, and Karen Carpenter his sister, who does most of the vocals. Which one of them is older?
This artist is known today for her own pop hit singles, but she wasn't always taking center stage. In Katy Perry's 2008 hit I Kissed A Girl, this now famous pop star made a cameo when she was yet to become an artist herself. What's her name?
The Grammy Awards are given to artists who move above and beyond our expectations, putting their best foot forward to birth art through their music. One award – the Best Spoken Word Album – was won by this unlikely candidate twice. Once in 2006, and another in 2008. Who was he?
Susan majored in English with a double minor in Humanities and Business at Arizona State University and earned a Master's degree in Educational Administration from Liberty University. She taught grades four through twelve in both public and private schools. Subjects included English, U.S. and world history and geography, math, earth and physical science, Bible, information technologies, and creative writing.
Susan has been freelance writing for over ten years, during which time she has written and edited books, newspaper articles, biographies, book reviews, guidelines, neighborhood descriptions for realtors, Power Point presentations, resumes, and numerous other projects.