The Superbowl is an American pastime. You get together with friends and family, snack on yummy foods, and cheer your favorite team to victory.
A great activity to spruce up your Super Bowl party is to invite your guests to join in on a fun game of Super Bowl trivia. Try these fun questions using a Super Bowl trivia quiz, including some for people without advanced knowledge of the Superbowl, as well as trivia for kids.
Super Bowl Trivia Quiz
Which team has the most Super Bowl wins?
How much does a Super Bowl ring cost?
What is the name of the Super Bowl Trophy? (bonus points for knowing who Lombardi is)
How much did a 30-second commercial cost in 1967?
How much does a 30-second commercial cost now? (2020) (bonus points for price per second)
How many footballs are used in the Super Bowl?
What player was on the 49ers starting in 1985 and played for 16 seasons and was in the Pro Bowl 13 times?
What quarterback had the nickname "Broadway Joe"?
What was the highest-scoring Super Bowl?
Who was the Most Valuable Player (MVP) of the first Super Bowl?
What other player has won two consecutive MVPs during the Super Bowl?
What two conferences have had the most Super Bowl MVPs?
Who is the only player from a losing team to be awarded the MVP award?
Who was the first player to win MVP three times?
How many MVPs are in the Pro Football Hall of Fame?
What team has the most MVPs?
What player has the most fumbles during a Super Bowl?
Who was the first player to throw 400 yards during a Super Bowl?
What players appeared in the Super Bowl as a player, assistant coach, and head coach? (there's three)
What player has the most Super Bowl losses?
What players have won back to back Super Bowls while playing for different teams?
Easy Super Bowl Trivia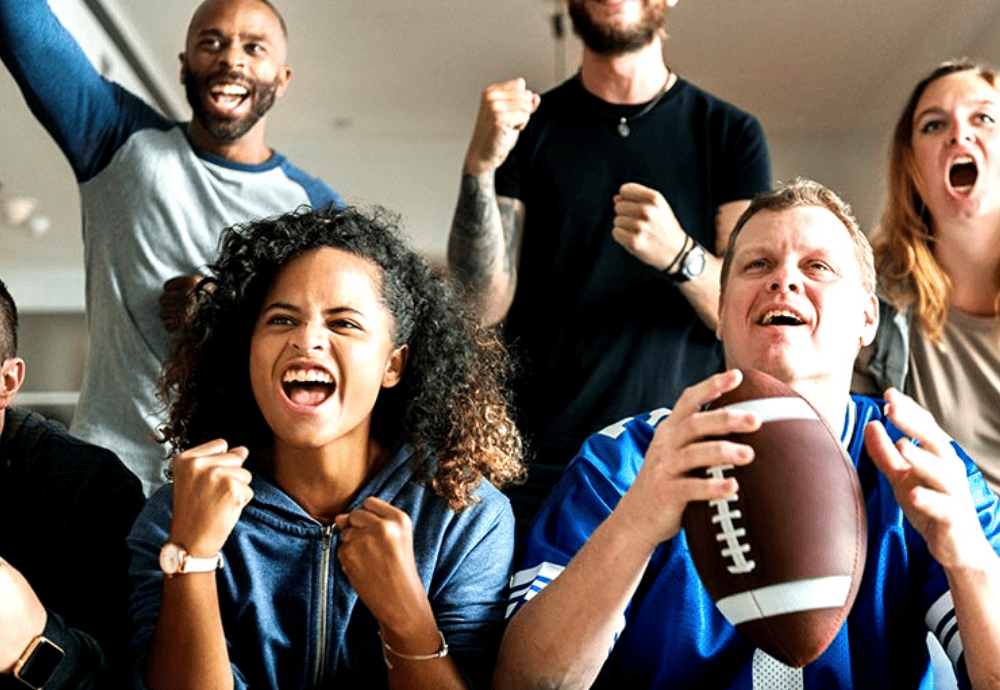 When was the first Super Bowl?
How many Super Bowls have there been?
Where was the first Super Bowl?
Who played in the first Super Bowl? Bonus points for score (or use as a separate question)
What player has been in the most Super Bowls?
What team played in four Super Bowls but never led with points at any time in the game?
Wins as a starting quarterback for two different teams?
What kicker has won the most amount of Super Bowls?
What player had his helmet stolen during the 1994 Super Bowl?
What state has five Super Bowl MVPs?
What player won the MVP three times?
What team was the first to win five Super Bowls?
What current teams have never made it to the Superbowl? (hint – there are four)
What team did Tom Brady play for when they won Super Bowls XXXVI, XXXVIII, and XXXIX?
Who holds the record for most MVP awards?
Super Bowl Trivia for Kids
How do you know the number of the Super Bowl?
Why are Roman numerals used?
What team has green and yellow for their colors?
What are Green Bay Packers fans called?
What part of the field must a player get to for the team to get a touchdown?
What player usually throws the football or passes it to another player for a play?
What team is known as America's Team?
What player usually catches the football thrown by the quarterback?
What player usually runs the ball for a play?
New York has three NFL teams. What are they?
Susan majored in English with a double minor in Humanities and Business at Arizona State University and earned a Master's degree in Educational Administration from Liberty University. She taught grades four through twelve in both public and private schools. Subjects included English, U.S. and world history and geography, math, earth and physical science, Bible, information technologies, and creative writing.
Susan has been freelance writing for over ten years, during which time she has written and edited books, newspaper articles, biographies, book reviews, guidelines, neighborhood descriptions for realtors, Power Point presentations, resumes, and numerous other projects.