Family time can be a source of sharing, learning, and fun. Family activities provide a platform upon which a healthy, happy family thrives. Family activities do not need to be elaborate or expensive. Many home-based activities provide family members of any age increased health and well-being. The benefits of family activity time are many and include:

Strengthening family bonding.
Laughing and playing together helps a family to weather the tough times when they come.
Improving academic performance.
Studies have shown that family togetherness improves a child's academic performance.
Improving self-confidence.
Trying new things and experiencing new places with a supportive family increases a child's self-confidence.
Learning new and useful skills.
Many family activities have an educational component or teach everyday skills.
When choosing a family activity, consider the age and ability of family members. Small children often love neighbourhood outings, whereas teens thrive on amusement parks, movies, and anything electronic. Some of the activities your family members enjoy individually can easily translate into an effective family activity.
In this article, we will share ideas for family outings as well as family activities to do at home. Additionally, we have a list of easy family fun ideas to choose from. Gather your family members and choose an activity that meets your desires and provides family enjoyment.
Family Outing Ideas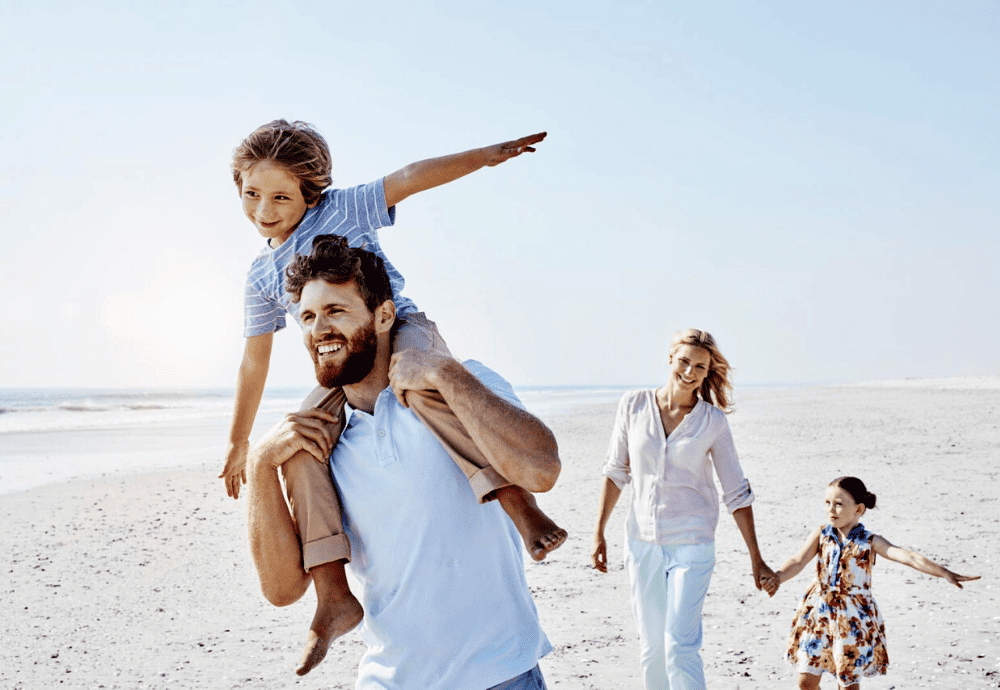 Everyone loves exploring, and family outings provide an opportunity to discover the world around us. Our suggestions are designed for very young children, teens, and adults. You will, of course, wish to consider the interests of your family members as well as their attention spans and activity levels. A long hike through the woods might be enjoyable for adults in good physical shape, but drudgery for very young children or couch potato teens.
Visit a Construction Site
Building and road construction sites provide opportunities for observing plenty of action. Find a safe spot to stand or park your vehicle. This fun activity can also serve as an educational opportunity; point out the different equipment and tools. You can even make a guess about when the project will finish and check later on how accurate your guesses were.
Go to the Library
Libraries, of course, provide books to take home and read. However, that is not all you can find at your local library. Many have free story-times scheduled. Additionally, librarians frequently welcome an opportunity to share new books. Some libraries have various classes and programs for all ages. A weekly family visit can become a routine your family members will all enjoy.
Roam a Garden Centre
During the milder months of the year, a visit to a local garden centre provides fun for the entire family. Enjoy the blooms, smell the flowers, and see what kind of garden projects your family might wish to take on. Pick up a packet or two of seeds or a pot and one or more special plants. Another great idea is to plant a tree together in your yard. Years from now you will remember your family time as you sit under its branches.
Take a Hike
Taking a family hike can provide hours of relaxation. Look on-line or check with your community's informational website for local trails. Most have kid-friendly options for shorter hikes if you have very young children. Make sure you take water bottles and some healthy snacks. Look for animals and birds, identify plants, and take time to play in any water feature.
Visit a Fire Station
Most firehouses have programs for visitors offering lessons in fire safety and an opportunity to get up close to the trucks. Make sure you call ahead to make an appointment. You might wish to take some home-baked treats to show your appreciation for their service.
Take an overnight, exploring trip to a relatively close campground or pitch a tent in the backyard. Cook something simple like hotdogs over an open fire or on the backyard grill. Tell ghost stories and make S'mores.
Note: S'mores are graham cracker, chocolate, and toasted marshmallow sandwiches.
Find Local Entertainment
Check out the offerings at your local community theatre. High schools and local colleges frequently have drama departments or clubs that produce almost Broadway-quality productions. Ticket expense is minimal. You might also wish to find a local coffee house for live entertainment to enjoy with your teens.
Visit a Local Museum
Check out local museums for age-appropriate exhibits. Also, watch for special traveling exhibits at your local museum that cater to your kids' interest.
Explore Local Sport Venues
From watching a local bowling tournament to a high school baseball game or swim meet, local sporting events can provide a few hours of cheering on your favourite team or player. In larger cities, you might find out where a minor or major league team practices and see some of the more famous players, maybe even get some autographs.
Family Activities at Home
Families often find themselves together at home engaging in separate activities – kids on electronics, Mom cleaning, Dad doing handyman chores or garden tasks. However, your home should be your family's haven, a place to relax and enjoy each other. Our selection of family activities to do at home include some lengthy experiences and some that only take an hour or so. Whichever activity you choose, take plenty of pictures so you can remember your valuable family time.
Have a Staycation
There are two ways to take a staycation. First, you can stay at home the entire time and plan family activities for the entire day. Another option is to take a day-trip in your own community. Either way, your staycation should be treated like a real vacation, i.e. no chores, tasks, just great family time. For your stay-at-home time, consider the following:
A continental breakfast – juice, fruit, and cereal.
Spend the morning in outside activities such as gardening, an outdoor scavenger hunt, or a game of tag.
Make-your-own deli sandwiches for lunch or have a back-yard picnic.
After lunch, everyone watches a movie together with popcorn and treats.
Play board or card games before dinner.
Order delivery for dinner – pizza works well.
After dinner, another movie or play a game of flashlight hide and seek to wear the kids out before bedtime.
If you choose a community staycation, visit places you have seldom gone, such as a high-end store for window shopping, a local pet store, or local park. Check with your local visitor's bureau for suggestions. For lunch, eat at a restaurant you have never tried. Explore by just taking those local roads you have never travelled.
Make your staycation special by staying overnight in a local motel. Swim in the pool, watch movies, and order from room service. Most rooms come equipped with a microwave for popcorn.
Build a Backyard Obstacle Course or Labyrinth
Outline the path of a labyrinth with stones, sticks, or mow parts of the yard for a path. Alternatively, use garden furniture, hoses, and outdoor pots to create an obstacle course. For added fun, have some areas behind bushes or trees to add an element of surprise and excitement.
Play Dress-Up
Pull out old pants and shirts; dresses; hats, shoes and purses; and jewellery and create a box or basket of dress-up clothes. Have a family style fashion show and award those with the wackiest, most colourful, and most unusual outfits.
Begin a Family Book Club
Set a time to meet every week for a family book club. Take turns choosing books to read so everyone hears something they love. Have willing family members take turns reading out loud. When a book is finished, watch the movie version if there is one.
Have a Treasure Hunt
Kids love treasure hunts and engaging the whole family in seeking hidden treasures takes this game to a new level. One adult takes the responsibility of collecting and hiding treasures either in the house or the yard and drawing a map with directions. Alternatively, you can hide hints at each location and have one big treasure at the end of the hunt.
Take a Virtual Class
Find a website with a class for family learning. Gather supplies for everyone – pens, pencils, paper, or any equipment needed, such as paint brushes and canvasses for a family art class. Cooking classes, language classes, and how-to classes for a desired hobby all work well for family bonding time. You might also want to use virtual tours to learn about a country or visit a museum, zoo, or other educational and interesting place.
Fun Things to Do With Family
Many everyday activities lend themselves to providing family fun. I am sure you can think of things you do each day that can become a special family time with a bit of modification. For example, turn on some upbeat music and have a house-cleaning marathon. Use your imagination to insert family bonding time into the activities your family participates in or enjoys.
Window Shop
It takes no money to look around stores. Of course, you need to agree that window shopping doesn't involve buying. Alternatively, take a trip to the nearest dollar store and give each family member five dollars to spend – an inexpensive and fun shopping adventure.
Shop for Groceries
A family must buy groceries and taking everyone with you can be fun with a bit of planning. If you have older children, divide the list and let them all participate. Taking the family can help you avoid bringing home foods they are not going to eat.
Paint Rocks
Collect stones from your yard or buy a bag at the local craft store. Paint with acrylic paint and then spray with acrylic sealer to make your creations last.
Ride Elevators or Escalators
Your younger kids will love riding elevators at a local hotel or an escalator at the mall. They love pushing the buttons and hearing the bells ding when the elevator doors open and close.
Eat Out
On an evening when cooking will heat up an all-ready hot house, or you just want something different and special, load up the family and head out for a meal. It doesn't have to be fancy or even in a sit-down restaurant. Grab value burgers or chicken nuggets and head to the park to eat and give the kids some play time.
Watch a Family Movie
With many choices for family-friendly movies out there, choose an animated family favourite, something inspirational, or (if your kids are older) a celebrated classic. Pop some popcorn and sit back and enjoy. The nice thing about watching a movie at home is the ability to laugh out loud, pause the movie and talk if you wish, and take breaks.
Play with Toys Together
Kids love it when parents play with them. Dress dolls, take toy cars and trucks outside to the sand box and build roads, make-believe pirates or cowboys – these are all activities that mean so much when done with parents.
Donate
Go through your house and reduce clutter by packing up unneeded, clean, and useful items to donate to a local charitable organization. Teaching your kids to share with others brings satisfaction and a sense of purpose.
Family Fun Ideas
Anytime you find yourselves with free time, consider one of the following family fun ideas. Designed for spur of the moment fun, this list has quick and easy ways to turn everyday activities and items into a fun time for your family.
Play a Card or Board Game
Take time to teach your children a classic card game like war, rummy, or hearts and have a family tournament with winners playing winners. Dig out those board games or jigsaw puzzles and gather around a table for family fun.
Explore Your Backyard
When was the last time you really explored your entire backyard? Probably not for a while. Although we mow and weed, simply taking a stroll to observe nature rarely happens and can be a great family bonding time.
Bake Something
Pull out the recipe box or book and bake cookies, a cake, pie, or pastry. Make your baking a family affair with the reward being hot goodies with milk or ice cream.
Take a Neighbourhood Walk
You don't have to go far, but when was the last time you explored your own neighbourhood? Just make sure you walk safely and keep the little ones holding hands for safety.
Play Backyard Games
A family game of hide-and-seek, tag, or capture the flag can happen on the spur of the moment. Another ideas is to prepare in advance on a hot day for a squirt gun or water balloon fight. In the winter, build a snowman or have a snowball fight.
If you have free time on the weekend, or just a few hours in the evening, consider spending time engaging in a family activity. And if you think you don't have time, clear that calendar and find the time. Doing something fun and memorable with your family creates memories to last a lifetime.
Susan majored in English with a double minor in Humanities and Business at Arizona State University and earned a Master's degree in Educational Administration from Liberty University. She taught grades four through twelve in both public and private schools. Subjects included English, U.S. and world history and geography, math, earth and physical science, Bible, information technologies, and creative writing.
Susan has been freelance writing for over ten years, during which time she has written and edited books, newspaper articles, biographies, book reviews, guidelines, neighborhood descriptions for realtors, Power Point presentations, resumes, and numerous other projects.