Christmas is dubbed by many as the most wonderful time of the year. It is full of joyful caroling, feel-good movies, delightful treats, and festive decorations. The holiday season inspires musical numbers ranging from children's rhymes to ballads and everything in between.
Children's Christmas Song Trivia Questions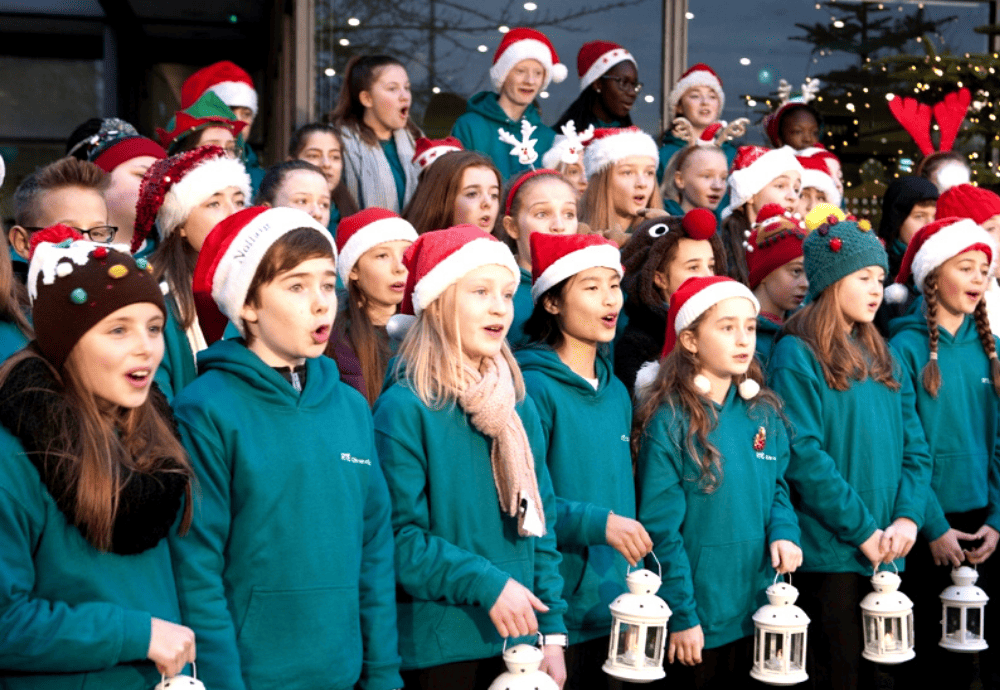 The magic of the Christmas season begins with little children. School programs are filled with musical numbers that celebrate kindness, gift-giving, and holiday cheer. Staples like Frosty the Snowman and Rudolph the Red-Nosed Reindeer are played endlessly throughout the Christmas season.
Questions:
What activity inspired the song "Jingle Bells?"
What brings Frosty the Snowman to life?
In "Rudolph the Red-Nosed Reindeer," how many reindeer pull Santa's sleigh?
What does Alvin the Chipmunk want in "The Chipmunk Song?"
How many gifts did the singer receive in "12 days of Christmas?"
What word is used for 'family' in the song "We Wish You a Merry Christmas?"
In the song "Mr. Grinch," what is his brain full of?
In Santa Claus is Coming to Town, the singer tells children, "You better not cry" and "You better not _____."
Who has a button nose?
In the 12 Days of Christmas, who sends the gifts?
Classic Holiday Carol Trivia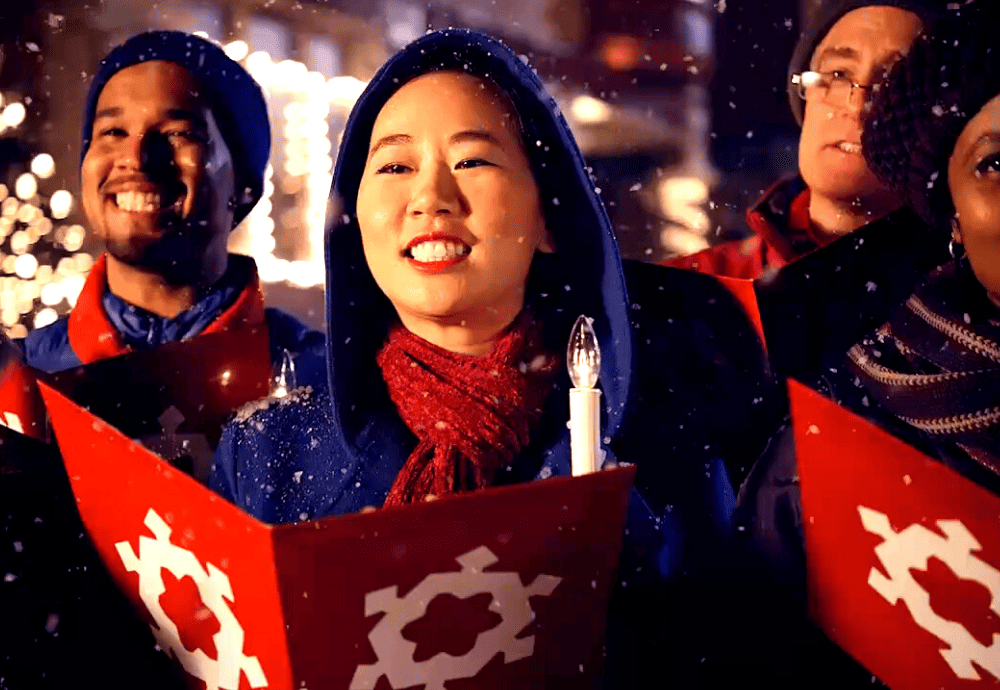 The Christmas holiday elicits so much cheer that the list of cherished holiday music classics is pretty long. Many of these songs have been recorded and re-recorded by different artists in different genres and eras to keep the spirit of Christmas music alive.
Questions:
What year was "It's the Most Wonderful Time of the Year" first recorded?
What beverage does the singer tell the audience to have a cup of in "A Holly Jolly Christmas?"
What movie from popular culture references "Jingle Bell Rock" in the opening scene?
What Christmas song is known by two different names?
Who first recorded the Frank Sinatra hit song "Have Yourself a Merry Little Christmas?"
How old was singer Brenda Lee when she recorded the classic Christmas hit "Rockin Around the Christmas Tree?"
What Chuck Berry hit was based on the classic children's song "Rudolph the Red-Nosed Reindeer?"
What is the most published Christmas hymn?
Since 1963, Many artists have recorded "White Christmas," but only one has charted with it. Who was that?
What tune does Carol Brady lead the carolers in singing during the 1988 "A Very Brady Movie?"
Popular Culture Christmas Song Trivia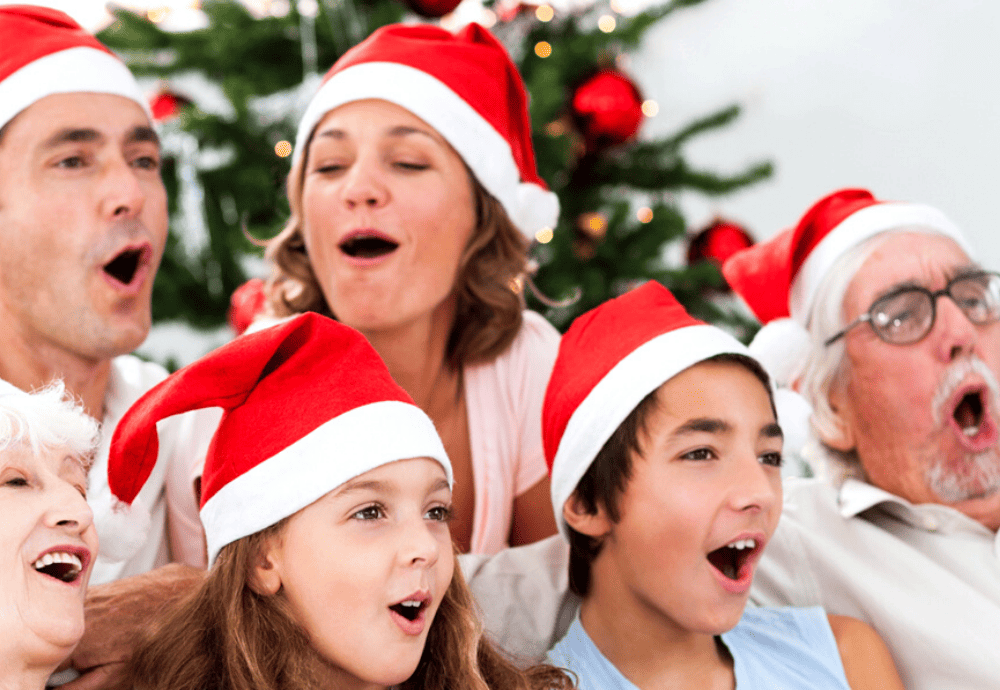 Professional singers, including pop stars and jazz legends, put their own special spin on the holidays by releasing covers and originals of Christmas-themed music. Some of the more iconic voices have even put out entire Christmas albums that play on a loop on many radio stations during the Christmas season.
What pop singer has been named the Queen of Christmas?
What pop Christmas hit was released in 1984 but did not rank in the charts until 2017?
What country music icon wrote Roy Orbison's hit "Pretty Paper?"
What kind of bird has gone away in Ella Fitzgerald's "Winter Wonderland?"
What iconic Elvis Presley Christmas song was digitally remastered into a duet version with the King in 2008?
The original recording of what song was inducted into the Grammy Hall of Fame in 1964?
Country music duo Joey + Rory wrote this Christmas tune during a stay at their family farm in Indiana.
Jim Brickman (Five for Fighting) wrote and sang what Christmas song as a tribute to deployed soldiers?
What Beach Boys song features Santa's sleigh as a Nordic hot rod?
Why did the little boy buy his mother's shoes in the song "The Christmas Shoes?"
Country star Kacey Musgraves collaborated with legend Willie Nelson and others on this not-so-traditional Christmas hit as a fun tribute collaboration.
Elmo of the Elmo and Patsy that released the hit "Grandma Got Run Over by a Reindeer" is what profession by his day job?
What comedic Christmas song was written as a parody of holiday greed and consumerism?
A pop-culture Katy Perry song is a nod to Danish Christmas culture?
What comedic Christmas song recorded by the Barenaked Ladies is a nod to the timeless story "A Christmas Carol?"
Christmas Song Trivia Questions Takeaway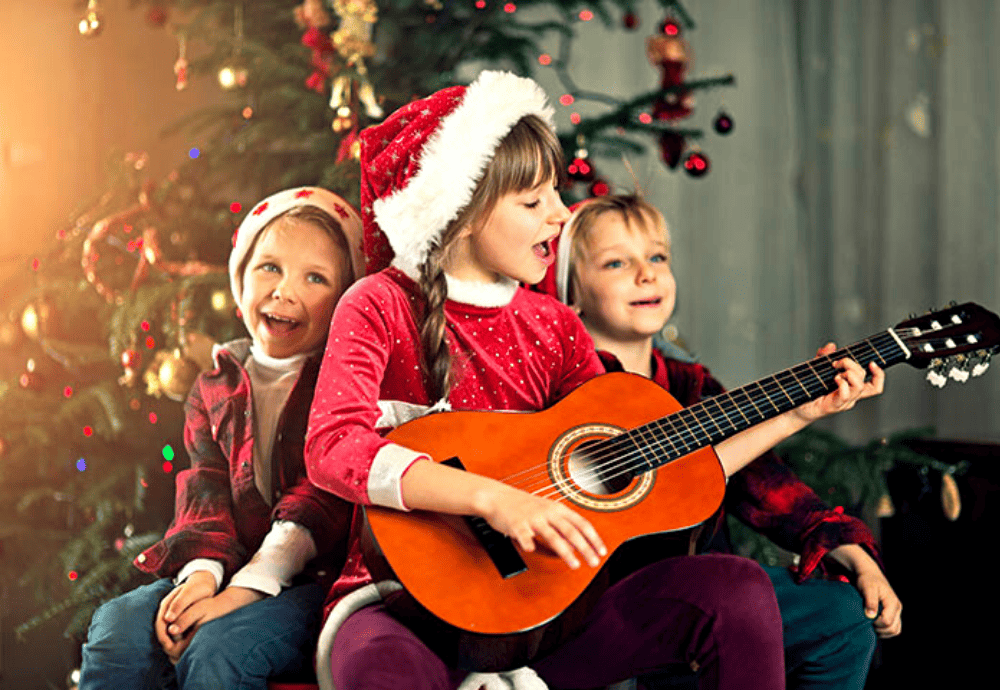 Music is an integral part of the human celebration, and no festive season would be complete without a full selection of perfectly themed songs. Some are more traditional and have been passed down through the years, recorded and re-recorded as many times as singers can sing them. Others are original works of art that fall into their own unique category.
To music artists, Christmas songs are some of the greatest songs that were ever written. You cannot simply take any song and tag some festive lyrics into it. A great Christmas song can only be a Christmas song and nothing else.
Susan majored in English with a double minor in Humanities and Business at Arizona State University and earned a Master's degree in Educational Administration from Liberty University. She taught grades four through twelve in both public and private schools. Subjects included English, U.S. and world history and geography, math, earth and physical science, Bible, information technologies, and creative writing.
Susan has been freelance writing for over ten years, during which time she has written and edited books, newspaper articles, biographies, book reviews, guidelines, neighborhood descriptions for realtors, Power Point presentations, resumes, and numerous other projects.