A class reunion gives one a chance to reconnect with old friends, remember the fun times you had in school, and celebrate with people you may not have seen for years. Your high school or college reunion will be a success with the planning and preparation ideas provided by this article. We have ideas for class reunion themes, decorations, games, activities, and food. We also have steps to take to help you prepare for your class reunion. Whether you are celebrating a ten, twenty, or fifty-year class reunion, our article will inspire you and make planning your class reunion easier.

Steps to a Successful Class Reunion
Create a Guest List
Start early, a least nine months in advance, gathering names and addresses, as you may find tracking down some graduates a challenge. Women have married with resultant name changes. People have moved far away and must make travel plans to attend. It will help to create a Facebook page or website for alumni to keep in touch with each other. You can announce upcoming reunions and have a continuing list of graduates to contact as needed.
Delegate Responsibilities for Planning Your Class Reunion
A class reunion takes a great deal of work and planning. Find some individuals on your guest list who you believe would like to assist in the planning and preparation. Suggest that those in charge of various class reunion projects create a committee to assist them. You can use these individuals to make decisions on themes and colors, decorations, food, and games and activities.
Pick a Theme and Color Scheme for Your Class Reunion
Your invitations, decorations, and food will all be based upon your theme and color scheme. Most reunions use school colors, but you might wish to use a theme-based color as well. Check the section of this article on Class Reunion Themes for some clever ideas.
Choose a Location, Date, and Time for Your Class Reunion
If you have hosting a five-year reunion, the need to make your reunion family friendly is not as great as a ten or twenty-year reunion, as you might not have many children attending. We have included a list of suggested places later in this article. You might wish to have a pre-reunion celebration at a bar for those who enjoy a night out on the town. Decide how long your reunion will last and what dates will be best.
Determine a Budget for Your Class Reunion
You will use all of the information you have gathered to determine how much your reunion is likely to cost. The amounts may change as you start with the rest of your reunion planning, but you need a starting point to share with those with whom you are working and to include on your invitations.
Send out Invitations to Your Class Reunion
Once you have determined date, place, and time, send out your theme-based invitations. Make sure you include whether the reunion is formal or casual and an estimated cost. Base your invitations on your theme and colors. Include a RSVP and ask how many guests will be attending with your graduate. This information will help you plan food and activities. Also ask for email addresses and updated phone numbers, as this information will prove valuable when you need to contact attendees.
Keep Reunion Attendees Informed
Use your Facebook page, created reunion website, or a newsletter to keep those attending informed of plans, any changes in cost, and gather help as you need it. The celebrants are more likely to enjoy an event they have provided input for, plus they need to know what is happening so that they can make adequate preparations.
Class Reunion Party Themes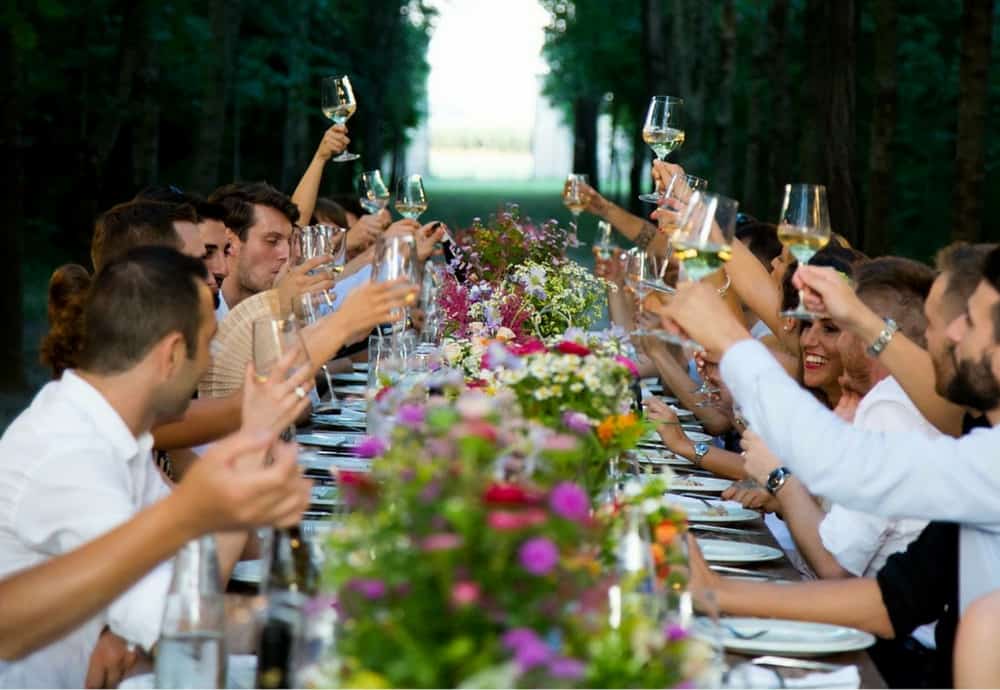 A class reunion party theme creates a framework upon which to build the rest of your class reunion party. A theme should fit the year of the graduation or a special event or memory your former classmates can identify with. Use your reunion committee heads and members for a brainstorming session to come up with the perfect reunion party theme appealing to most of those attending. Doing so will encourage graduates to attend. We have a few suggestions to help you get started.
A Class Reunion Theme Based Upon the Year of Graduation
Base your class reunion theme upon the decade in which your class graduated. Use the music, clothing, foods, and historical references for your decorations and encourage attendees to reflect the theme with their clothing and hairstyles.
50's Rock and Roll Reunion Party Theme
Record players, soda fountains, leather jackets, slick-backed hair all remind us of the 50's. Women should wear black, white, and hot pink with poodle skirts, if possible. The guys can wear white t-shirts and jeans. Play music by Frank Sinatra, Tony Bennet, Perry Como, and Tennessee Ernie Ford, popular male crooners or the day, or Dinah Shore, Peggy Lee, and Doris Day. This was the decade when Rock and Roll began, so feature artists who became famous, such as Fats Domino and Bobby Darin. Jazz became popular, so include Ella Fitzgerald, Dinah Washington, Dizzy Gillespie, and the Miles Davis Quintet. Music is the key to a successful 50's revival.
60's Hippie Reunion Party Theme
Use posters of John F. Kennedy, Martin Luther King, and the Moon Landing. Play Beatles hits and use peace symbols and tie dye for decorations and table covers. Include music by such artists as Cream, The Supremes, The Doors, Jefferson Airplane, and many others, as this was a decade with many famous music debuts. Pass out love beads and encourage women to wear flowered clothing. For food, consider serving burgers and fries and even setting up a soda shop with milkshakes, sodas, and ice cream sundaes.
70's Disco Reunion Party Theme
Set up your venue as a disco complete with strobe lighting. You can also play music by Bob Dylan, The Who, Elton John, James Taylor, and The Grateful Dead. The 70's also saw a rise in the use of technology, particularly microwave ovens, personal computers, and cell phones. Have posters commemorating Watergate and popular TV shows such as Charlie's Angels and soap operas.
80's Reunion Party Theme
Use posters of Reagan, WWF, and the A-team adorning the walls. Have background music by Madonna, Duran Duran, and Michel Jackson, or show Fast Times at Ridgemont High. Clothes should feature Levi Jackets, shoulder pads, velour, and huge earrings. Feature Nintendo consoles with Mario, Donkey Kong and the Legend of Zelda as wall decorations.
Party Time Class Reunion Theme
For a very large, diverse group, it might be best to choose a more general theme such as one we have listed below. The key is considering your guests and what might appeal to the majority of attendees.
Luau Theme Party
A poolside or beach luau with a whole roasted pig, tropical fruit salad, and a keg of beer might be the perfect celebration for your class. Activities include swimming, scuba diving, and beach volleyball.
Western Theme Party
Think old John Wayne movies, boots, and cowboy attire for your western themed class reunion. Set up grills for burgers and hotdogs, or barbecue ribs. An easy meal is pulled pork sandwiches with slaw and potato salad. Play western hits and try line dancing with your classmates.
Fiesta Theme Party
A Mexican Fiesta, complete with a Mariachi band, piñatas, and Margaritas may be the perfect reunion party idea for your graduating class. For easy food serving, set up a taco bar with all the fixings. You can also have a local Mexican restaurant cater your event.
A Night in Italy (Paris, Vienna, etc.)
Perhaps your class took a trip to one of these locations, or you just know they all love Italian food. Whatever the reason, this might be the perfect theme for your class reunion. Serve food related to your theme and use table decorations, such as mini Eiffel Towers. Serve rich desserts such as crepes, tiramisu, or chocolate mousse.
Prom Night
Hold your class reunion at the original prom location and have guests come dressed as they would in the year they graduated. Some attendees may still have their old prom clothing. Invitations can have a photo from the original prom. Play a sound track similar to that played at your prom. Try to recreate your prom night's food and decorations.
Tips for Using Your Class Reunion Theme
Use themed movie references with posters of famous actors and show a movie on a big screen during the reunion.
Class reunion slogans and sayings should fit your chosen theme and be visible on posters, wall decorations, invitations, and party favors.
Have themed posters with popular musicians and play music to bring back old memories. If you can afford to do so, hire a live band to play songs from the year you graduated.
Create a themed welcome bag of goodies for each guest. Include such items as a decorated drink cup, small address or autograph book, pen with the year of the reunion and theme embossed, and a party favor such as a key chain.
Make sure your location fits your theme. For example, if your theme is Disney, choose an indoor venue that provides plenty of options for stringing lights.
Include clothing suggestions that fit the theme on your invitations.
Class Reunion Location Ideas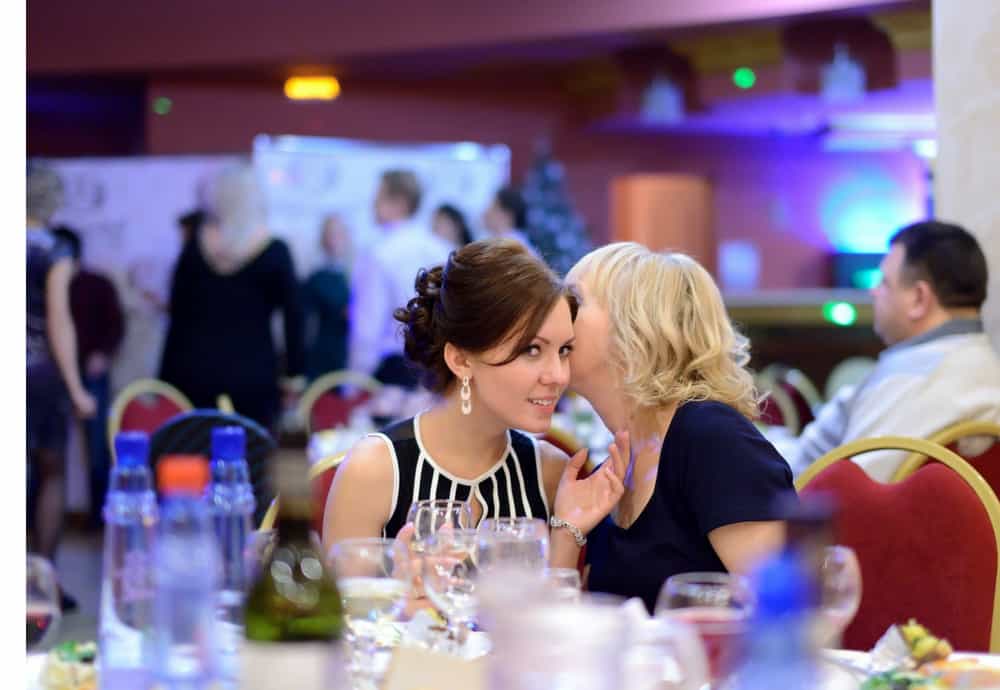 Your location for your class reunion should fit with the theme and be appropriate for those attending. A five-year reunion party may work well in a club or bar, but a park with a playground might be better for a ten or twenty-year reunion as attendees may have children. Pick one of the following locations or find a unique place that fits with your theme.
A Bar or Club
The informal venue of a bar or club works well for classmates who enjoy dancing and drinking. You may wish to have a casual evening get-together the night before the reunion begins for adults only. Consider a private room for the night.
Hotel or Convention Center
This location offers everything in one place, especially convenient for those who must travel and find lodging. Find one with a that serves meals and has meeting rooms.
A Chartered Boat
Choose a yacht or plan ahead for a reunion cruise if your budget and theme coincide with this venue. For example, a Gilligan's Island theme would be perfect for a small class group from the 1960's.
Brewery or Vineyard
A brewery is more informal than a vineyard and you will want to choose the one that fits best with your theme and the personalities of your classmates. You may not want your entire reunion at this facility, but it makes for a fun afternoon or evening get-together. Charter a bus or have designated drivers to avoid transportation problems.
Movie Theater
A movie theater with catered food or a dine-in movie theater makes a great location for your class reunion. Show a movie that came out the year you graduated. Contact a local theater far enough in advance for reservations and to make sure they can screen the movie you choose. Add a photo slide show of your class, if possible.
School Gym
Probably the least expensive and easiest to use location is the gym of the school from which you graduated, and it brings back memories more than any other location. You can decorate it as you please and set up tables at one end for food. Additionally, the gym is excellent for dancing.
Local Amusement Center or Recreational Area
Check with local amusement centers and recreational venues for times and prices for a special group rate. Most have areas for eating and offer other advantages perfect for your class reunion. Again, make sure the venue you choose fits with your theme. These locations also are excellent if your graduates have children who will attend the reunion.
Class Reunion Decorating Ideas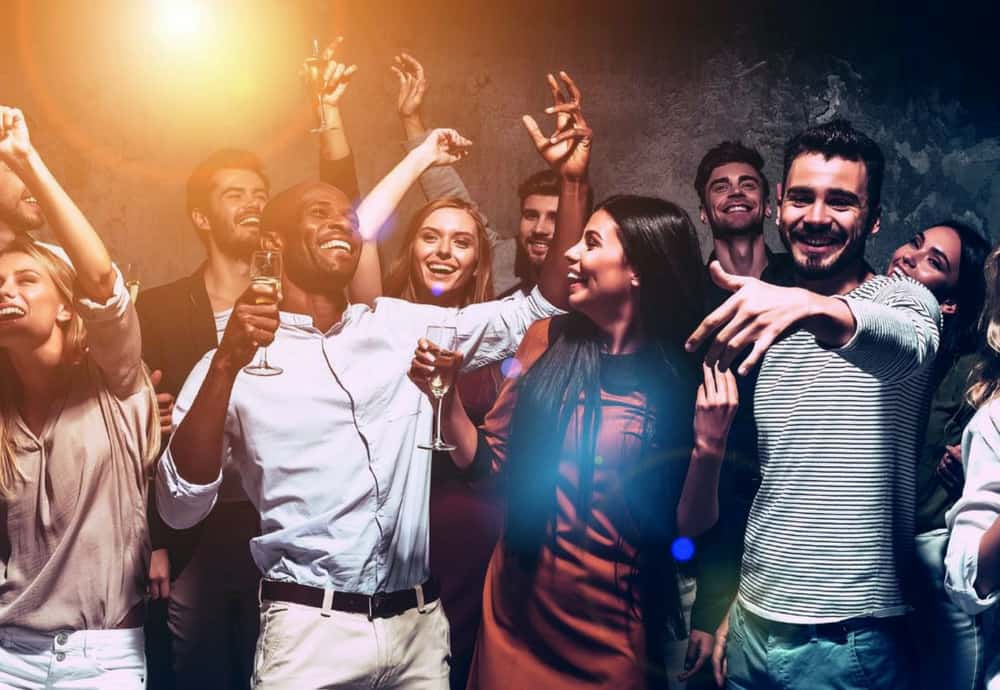 Your decorations are determined by the theme you have chosen but should include the year you graduated, your school colors, and your school mascot. You will also need to decide if you want a formal or casual style. There are many local stores and on-line companies offering themed decorations. Make sure you create a budget for decorating for your class reunion and stick to it. The following ideas are not expensive but will help your class reunion shine!
Tablecloths and Tableware for Your Class Reunion
Purchase napkins and tablecloths, plastic ware and plates, drinking glasses, and other items from the local dollar store in colors keeping with your theme or the school colors. You can also rent items, such as punch bowls and cups if you wish.
Balloons for Your Class Reunion
Balloons are an inexpensive and festive decorating option. You can create a balloon arch following on-line directions with relative ease. Also use inflated helium balloons as table and ceiling decorations.
Wall Art for Your Class Reunion
Use school pennants and logos, class mottos, and school photos to decorate the walls. Chalkboard signs or computer printed banners welcome attendees and provide information as to locations of various events.
Centerpieces for Your Class Reunion
Use flowers or balloons in school colors to decorate tables. Small stuffed school mascots or something fitting with your theme also works well. For example, for a western theme, try small pots of cacti or a flower filled boot.
Confetti and Streamers for Your Class Reunion
These festive party papers add a fun element to your reunion decorating. Choose school colors to decorate tables with confetti and create a "curtain" at the entrance with streamers. You can also hide an unattractive ceiling with streamers strung the length and width above the tables and dance floor.
Photo Decorations for Your Class Reunion
Photos from the past help inspire memories, create conversations, and foster togetherness. Ask graduates to provide pictures and blow some up as posters. Post the rest on poster board backings and hang on walls.
Lighting for Your Class Reunion
Make your reunion location warm and inviting with strings of lights and candles on the tables. Spotlight certain areas with lamps. You can also replace existing light bulbs with some colored lights to fit the theme of your class reunion.
Class Reunion Food Ideas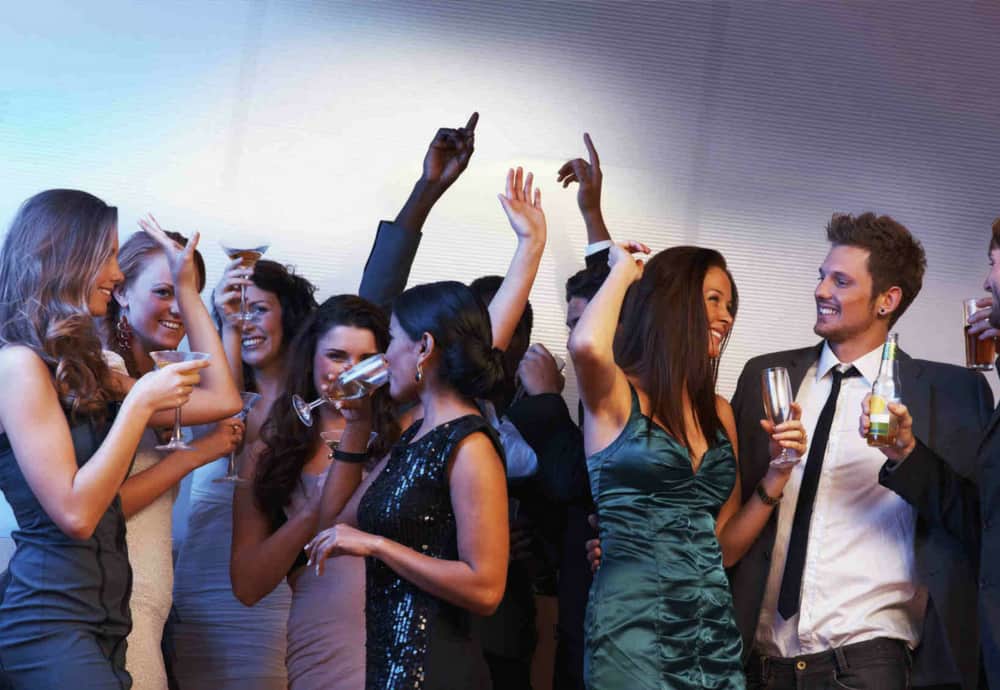 When you choose food for your family reunion, consider your theme, budget, the location, and food preferences. An outdoor venue is perfect for a barbecue or Hawaiian luau, but a sit-down catered dinner needs a large indoor space. There are several class reunion food service menu options, among them:
Brunch
Cocktail reception with bar and hand-passed hors d'oeuvres
Family-style table service
Formal dinner service
Self-serve buffet
Tea, coffee and desserts
Additionally, there are three major ways to provide food for your class reunion.
Restaurant or Hotel for Your Class Reunion Dinner
The easiest way to provide a meal is at a local restaurant. Make reservations far in advance and choose one with a party room. You can limit the choices to three or four menu items if you group is large. Choose a venue that meets your theme and budget and is either formal or informal, depending upon the preferences of your graduates.
Class Reunion Potluck Dinner
For a smaller group, a potluck dinner works well. Let everyone know what type of food they are responsible for, i.e. main course, salad, dessert, etc. Alternatively, you can have the graduates bring appetizers and drinks, or just part of the meal, such as desserts.
Cater Your Class Reunion Dinner
Check with local catering services to find one that specializes in reunion events. Some caterers provide and serve the food, but you provide plates and tableware. Other caterers are full service, setting up, serving, and cleaning up after the meal. Make sure you know how much your caterer will attend to.
Class Reunion Activities and Games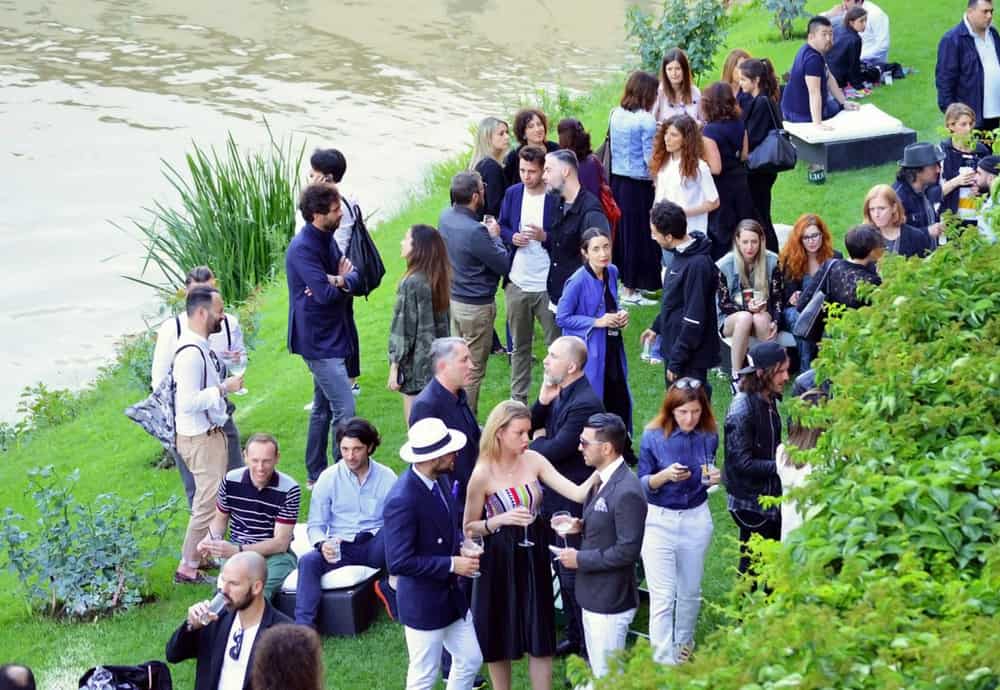 The purpose of your class reunion is to renew old friendships and make new memories. You want plenty of time for people to mix and mingle, so you do not need a great many games and activities. However, the activities we have listed will help your celebrants get to know each other better and are guaranteed to help keep your reunion party exciting.
Ice Breaker Games for Your Class Reunion
Class Reunion Question Game
Create a sheet with two columns. In one, list descriptions and have the attendees fill in the second column with the name of a classmate who matches the description. The first person to complete their sheet wins this game. Include descriptions such as the following:
Owns many dogs
Has green eyes
Dyes their hair
Has more than three children
Lives where it is very cold
Four Corners
Designate four "corner" (areas) of the room and tell everyone to go to the corner that matches them. For example, "If you have no children, go to corner 1. If you have one child, go to corner 2. If you have two children, go to corner 3. If you have three or more children, go to corner 4." Let everyone have a minute or two after each reading to mingle with those in their corner before asking the next question.
Speed Meeting
Have everyone who wants to play line up in two facing lines across from someone they do not know. Have each pair talk to the other person for three to five minutes, then ring a bell and have everyone move to speak with someone else. This is a good way for a large class to get to know graduates they may not remember from school
Class Reunion Musical Activities and Games
Hire a DJ
A professional DJ adds an extra element of fun if your reunion includes a dance. Have him play songs from your school years.
Karaoke
Purchase or rent a karaoke machine for your high school reunion and use songs popular during your high school years. Add a karaoke contest if you wish.
Match the Artist to the Song
Scramble a list of songs and artists from your school years and have guests match them. The first to do so correctly wins this fun game.
Class Reunion Picture Activities and Games
Pictures provide a fun way to pass the time at your class reunion. You can either rent a photo booth or create your own and take pictures of those attending. You can also take group shots of clubs and teams to have "Then and Now" pictures. Get everyone together for a new class photograph. If possible, have everyone stand in the same position they were in when the original school photo was taken.
Try one of the following ideas using pictures provided by the graduates:
Photo Slide Show
Have graduates provide pictures from high school and create a slide show for during dinner or to play on a repeat cycle during the reunion.
Baby Picture Match Reunion Game
Ask graduates to send a baby picture and play a game matching a numbered baby picture with a list of graduate names. The person who correctly identifies the most pictures wins the game.
Award Ceremony for Your Class Reunion
Create a list of categories and have your guests vote during the reunion. Offer awards at the end of the evening or after dinner during dessert time. Use the categories below and create some of your own:
Furthest Distance Traveled to Attend
Longest Married
Most Children
Most Unusual Job
Most Eligible Single Male
Most Eligible Single Female
A class reunion takes a great deal of work to make it successful and our class reunion ideas will help you with the planning and preparation to make your class reunion a great one. Remember to have a welcome area and name tags for those attending. Also, provide a class directory, agenda, and some sort of party favor for each graduate attending. You want everyone to remember the fantastic time they had at their very special class reunion!
Susan majored in English with a double minor in Humanities and Business at Arizona State University and earned a Master's degree in Educational Administration from Liberty University. She taught grades four through twelve in both public and private schools. Subjects included English, U.S. and world history and geography, math, earth and physical science, Bible, information technologies, and creative writing.
Susan has been freelance writing for over ten years, during which time she has written and edited books, newspaper articles, biographies, book reviews, guidelines, neighborhood descriptions for realtors, Power Point presentations, resumes, and numerous other projects.