Everyone loves trivia and senior citizens are no exceptions. And after fifty or sixty years of life, no one knows more interesting facts about daily life than a group of seniors. Whether you are a senior citizen, someone who works with seniors, or simply a lover of social historical facts, you will love our Trivia for Seniors.
We began with a list of fun Remember When Trivia for Seniors. Next, we test your memory of famous people with our Who Am I? Trivia for Seniors. You are sure to get some songs stuck in your head while answering our Music Trivia for Seniors. Finally, we have a list of Trivia Questions for Seniors with Dementia, worded in such a way to make them trivia-lover friendly for those with some memory issues.
Remember When Trivia for Seniors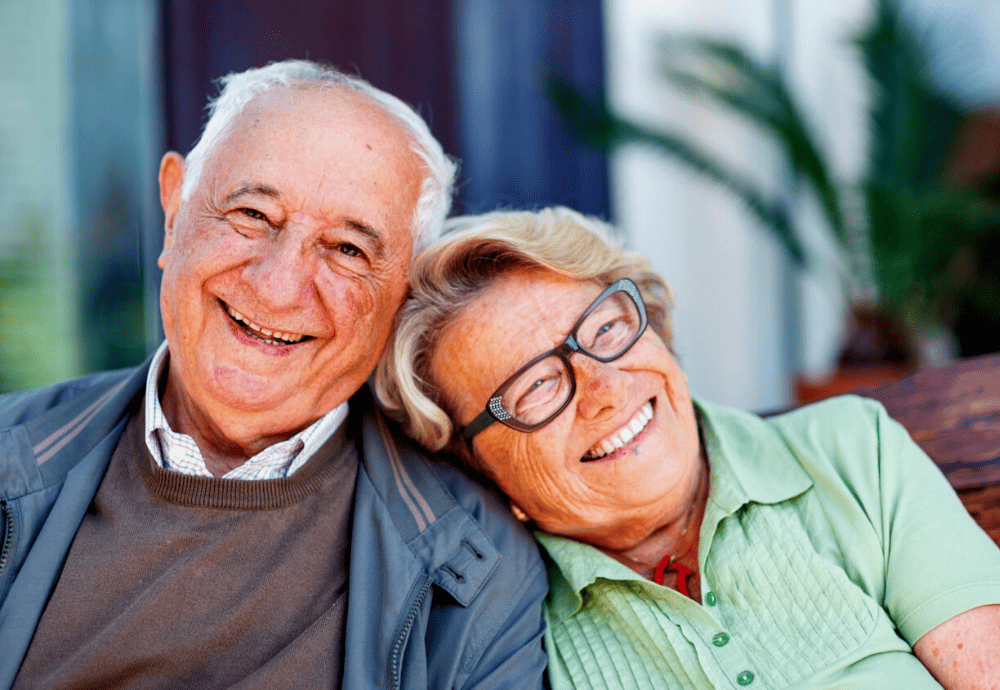 Stroll down memory lane with our remember when trivia for seniors. Whether you are a child of the 50s and 60s or simply a fan of those memorable years, you will have fun recalling events, people, places, and things from your childhood or that of your parents.
Remember when:
Women would get dressed up to go shopping?
A popular bicycle accessory was a banana seat?
You used a rotary phone?
Your phone hung on the wall and had an extremely long cord (always tangled)?
Your milk, eggs, and other dairy products were delivered by a milkman?
The Fuller Brush man, the bread man, and the encyclopedia salesmen were three of the many door-to-door salesmen that would visit your home?
You met your friends on the corner in the evening to have ice cream from an ice cream truck?
You made coffee in a percolator?
You got under your desk for atom bomb drills at school?
School papers were copied by mimeograph with the acidic-smelling purple ink?
You called a refrigerator an ice box?
There used to be no swearing on TV?
You found phone numbers in a phone book or dialed information?
You called a number to get the correct time?
Calling the operator to place a long-distance call?
Phone numbers began with a word?
You collected S & H Green Stamps for purchasing household items?
Nurses dressed in white?
You had to adjust the TV antennas to get a good signal?
Wrapping the TV antenna in aluminum foil to get a better signal?
The television was black and white and signed off at midnight?
Riding your bike without a helmet and in a car without a seatbelt?
Playing outside all day and only coming in when the street lights came on?
Walking to your neighborhood school?
Using roller skates that had a key?
Car hops serving food to your car, sometimes on roller skates?
Nineteen cent a gallon gas, 25 cent movies, and 10 cent popcorns?
Ironing almost all your clothes?
Wringer washers and hanging your wash on a clothesline?
Every neighborhood had a corner store with essentials and penny candy?
Eating out was a special treat that only happened rarely and on special occasions?
Soda fountains in drug stores?
At home permanent waves and dye jobs?
Saddle shoes and penny loafers?
Hurrying home from school to watch American Bandstand with Dick Clark?
Using reference materials such as the encyclopedia, atlas, and dictionary?
Playing tether-ball and riding the merry-go-round and tetter-totter at recess?
Wearing gym uniforms and showering after PE?
Wearing multiple slips under skirts to make them stand out?
Rolling hair on sponge rollers or rag strips?
The Easy Bake Oven if you were a girl and G.I. Joe action figures if you were a boy?
Watching for Burma Shave signs on road-trip vacations?
Having to re-type pages over and over until you got it right?
The thrill when you could use white-out tape and later white-out liquid to correct mistakes?
Shopping the Sears and Montgomery Wards catalogs?
Smoking on airplanes, in restaurants, literally almost anywhere?
You were fed a meal on your airplane flight?
Eating TV dinners while watching a family-favorite program?
Reading Life magazine and The Saturday Evening Post?
Drinking orange-flavored Tang, made popular on John Glenn's space flight?
Squeezing the packet of dye into the margarine to make it yellow?
Who Am I? Trivia for Seniors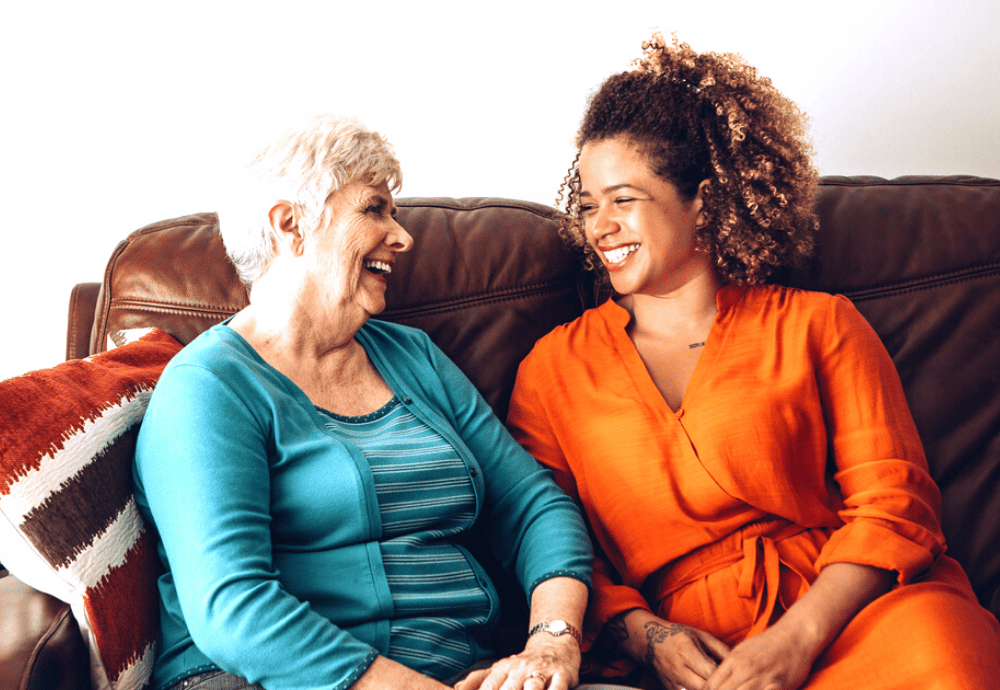 Our lives are filled with images of famous people: sports heroes, musicians, actors, and political figures. We have gleaned information about some of the most well-known to create our Who Am I? trivia list. See how many you can remember from days gone by.
Who was the British fashion designer that invented the miniskirt in 1964?
Which of the actors in Easy Rider starred Peter Fonda, Jack Nicholson, and Dennis Hopper directed the movie?
Lee Harvey Oswald was convicted of murdering which accused assassin?
Who did Russia imprison in 1960 for using a U-2 plane for spying?
What senator from Wisconsin conducted a nationally televised hearing in 1954 looking for Communists in the government?
What 60s artist was famous for his brightly colored portrayal of everyday objects such as soup cans?
What famous actor starred in Lilies of the Field and Guess Who's Coming to Dinner?
What famous actress married baseball player Joe DiMaggio 1954?
What famous TV cowboy in the 1950s whose horse was named Trigger was really named Leonard Slye?
What famous explorer was the first to climb Mount Everest in 1953?
Who published the important anti-war novel Catch-22 in 1961?
Who was the woman who refused to give up her seat on a bus in Montgomery, Alabama in 1955?
What did boxer Cassius Clay choose to change his name to?
Who won the Oscar for Best Actor for his role in the 1962 movie To Kill a Mockingbird?
Who was the former first lady who married Greek shipping tycoon Aristotle Onassis October 20, 1968?
Who was the famous blonde actress (and rumored lover of President John F. Kennedy) found dead in her bedroom August 5, 1962?
Which member of the royal family became head of state in Great Britain in 1953?
Who was the popular '50s TV figure on the first nationally televised American children's TV program?
Who was President of the United States from 1953 to 1961?
Who was the rising young star from the movie Rebel Without a Cause and Giant that died in an automobile accident in 1955?
Who became Premier of the Soviet Union in 1958?
Who delivered his famous "I Have a Dream" speech in 1963?
Who landed at 17 Cherry Tree Lane in a well-known and loved Walt Disney movie from 1964?
Who overthrew Fulgencio Batista in 1959 and became dictator of Cuba?
Who played the role of Norman Bates the 1960 horror movie Psycho?
Who was assassinated in November 1963?
Who was the first African-American named as a Supreme Court Justice in 1967?
Music Trivia for Seniors
Our lives have sound tracks – songs that we love and that bring back memories. See how many of our listed Music Trivia for Seniors you can answer and then test your family and friends. Many of these songs are classics even your teenage children should know.
Who first recorded "I Can't Help It If I'm Still in Love with You" in 1951?
Single songs were printed on two-sided disks that were called by what number?
How many singles of the The Bee Gees reached number one on the Hot 100 chart in the 70s?
In 1991, Whitney Houston raised funds for what war with a recording of "Star-Spangled Banner"?
In what decade was Elton John's 1973 album Goodbye Yellow Brick Road containing the song "Candle in the Wind," his portrayal of the life of Marilyn Monroe released?
In what year did the Woodstock Music Festival take place?
What is the name of the song recorded by The Coasters in 1959 with the line, "You're gonna need an ocean of Calamine lotion"?
The Monkees took the last train to where in their popular song?
What female blues singer was discovered at the Monterey Pop Festival in 1967?
What Broadway musical premiering in 1957 featured Tony and Maria as the lead characters?
What was the name of the Cleveland disc jockey who first used the term "Rock N Roll" in 1951?
What famous British group arrived in the U.S. from England in February 1964?
What musical dance genre was featured in the 1977 release of the movie Saturday Night Fever?
"Sixteen Tons," which hit the country music chart in 1955, was sung by whom?
Who was the singer-songwriter, considered by many to be the greatest electric guitar player of all time, who performed the "Star-Spangled Banner" at Woodstock?
What TV star of the series 77 Sunset Strip sang "Kookie, Kookie, Lend Me Your Comb"?
What was on the other side of the number one single "Come Together" and who sang it?
What cuddly toy provided the title for Elvis Presley's hit from 1957?
What was the name of the ex-Beatle who had a number one solo "Got My Mind Set on You"?
What was the name of the song Doris Day sung in the 1956 Hitchcock film, The Man Who Knew Too Much?
Which female pop group known for their song "He's So Fine" consisted of Barbara Lee, Patricia Bennett, Sylvia Peterson, and Judy Craig?
What was the name of the group formed by Maurice White?
Who was the heavy metal guitar player for Michael Jackson's "Beat It"?
What group recorded "Rock Around the Clock" in 1955?
Who sang "Don't Let the Sun Go Down on Me" with Elton John?
What singer titled his autobiography Laughter in the Rain?
The music for the Clint Eastwood and Lee Van Cleef movie The Good, the Bad and the Ugly was composed by whom?
What was the top selling song of the 1970s and who recorded it?
What new and exciting rock-and-roll singer appeared on The Ed Sullivan Show in 1956, but could only be shown from the waist up?
Which group had a hit with "Twilight Time" in 1958?
Which record by what artist spent the most weeks in the top ten in the 60s?
Trivia Questions for Seniors with Dementia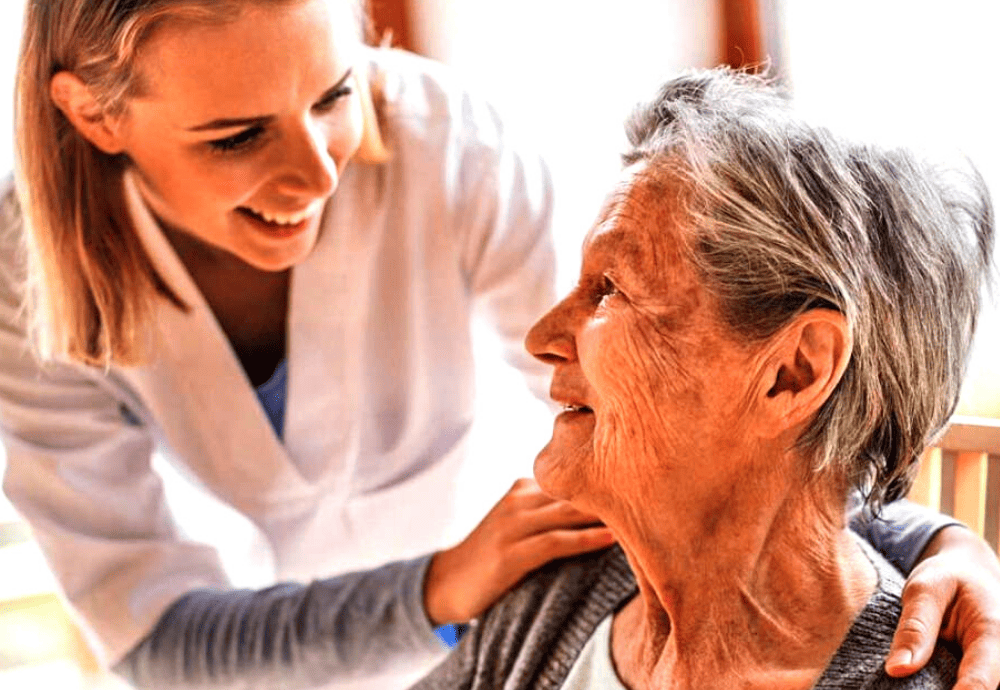 Our list of trivia Questions for Seniors with Dementia is a super simple list those with some trouble remembering should be able to answer and enjoy. We have tried to word not only the questions, but also the answers succinctly. These trivia questions will work well one-on-one or in a group, perhaps at a senior living facility.
What type of live fish was eaten as a trend in the 1950s?
Elvis Presley's estate was named what?
Francis Scott-Key wrote what patriotic song?
In which film did Humphrey Bogart say, "We'll always have Paris" and "Here's looking at you kid"?
Michael Jackson first recorded on what record label?
Michael Jordan played which sport?
What 1968 science fiction movie co-starred a computer named H.A.L?
What are the names of the Three Stooges?
What color described the acres that were the subject of the 170-episode sitcom?
What famous TV series in 1966 began with the words, "Space, the final frontier. . ."?
What type of telephone was invented in 1963?
What piece of women's clothing, named after a dog, became popular in the 1950s?
What president resigned in 1974 because of the Watergate scandal?
What singer of the 40s and 50s had the nickname "Ol' Blue Eyes'"?
What sitcom was about an army hospital in Korea?
What type of airplane appeared in the movie Dr. Strangelove?
In the 50s, both Davy Crockett and Daniel Boone wore what type of hat?
What was added to every address by the U.S. Postal Service in 1963?
What was Aretha Franklin's first hit?
What was the name of Butch Cassidy's gang in Butch Cassidy and the Sundance Kid?
What circular plastic toy of the 1950s was placed around the waist and operated by moving the hips?
What was the name of the first satellite launched into orbit by Russia in 1957?
What was the name of the television show featuring Adam, Hoss, and Little Joe on the Ponderosa?
What year did Disneyland open?
Which disease did Dr. Jonas Salk successfully create a vaccine for in 1952?
Which film won the Oscar for Best Picture in 1960?
Which product did Proctor and Gamble launch in 1966 that revolutionized baby care?
Which television game show first aired in 1956 and is still running today?
Who said, "Here's Johnny" on The Johnny Carson Show in the early 60s?
Who hosted a long-running TV variety show from 1948 until 1971?
Who sang "Mack the Knife"?
Who sang the theme from the 70s movie Love Story?
Who was the creator of the comic strip about Charlie Brown?
Who was the pediatrician author of a manual for parents?
Who was the woman who made a solo flight across the Atlantic Ocean?
You don't have to be a senior citizen to enjoy our trivia for seniors, but it will help as then you will have experienced many of the referenced songs, movies, and other media, which, you must admit, helps with remembering them. The 40's, 50s, 60s, and early 70s were years packed with advancement in many fields. Time flew and changes happened daily. We hope using these trivia lists for seniors will bring back memories, laughter, and fun. Enjoy!
Susan majored in English with a double minor in Humanities and Business at Arizona State University and earned a Master's degree in Educational Administration from Liberty University. She taught grades four through twelve in both public and private schools. Subjects included English, U.S. and world history and geography, math, earth and physical science, Bible, information technologies, and creative writing.
Susan has been freelance writing for over ten years, during which time she has written and edited books, newspaper articles, biographies, book reviews, guidelines, neighborhood descriptions for realtors, Power Point presentations, resumes, and numerous other projects.