Everyone loves a talent show. The only thing more fun than watching one is participating. The feeling one gets when the audience applauds is one of validation for one's efforts and provides a sense of elation found nowhere else. Of course, one of the challenges is finding an act that one can do. This article makes it easy for you to find an act that will not only be fun, but also wow your audience. We have ideas for adults and kids that use the talents you already have. We also have talent show ideas for those who think they have no talent at all. Additionally, we provide some talent show tips, guaranteed to make your experience easier.

Whatever your age, start with what you can already do. Do you dance, sing, tell jokes? Make a list of anything you do that someone might say of you, "My, you are so talented?" Then build an act around that talent. We have included some ideas for you to make your talent show act shine. Even if your list might include some things you do not think would lend themselves to an "act," we have ideas on how any talent can be displayed with a bit of ingenuity and originality.
Talent Show Ideas for Adults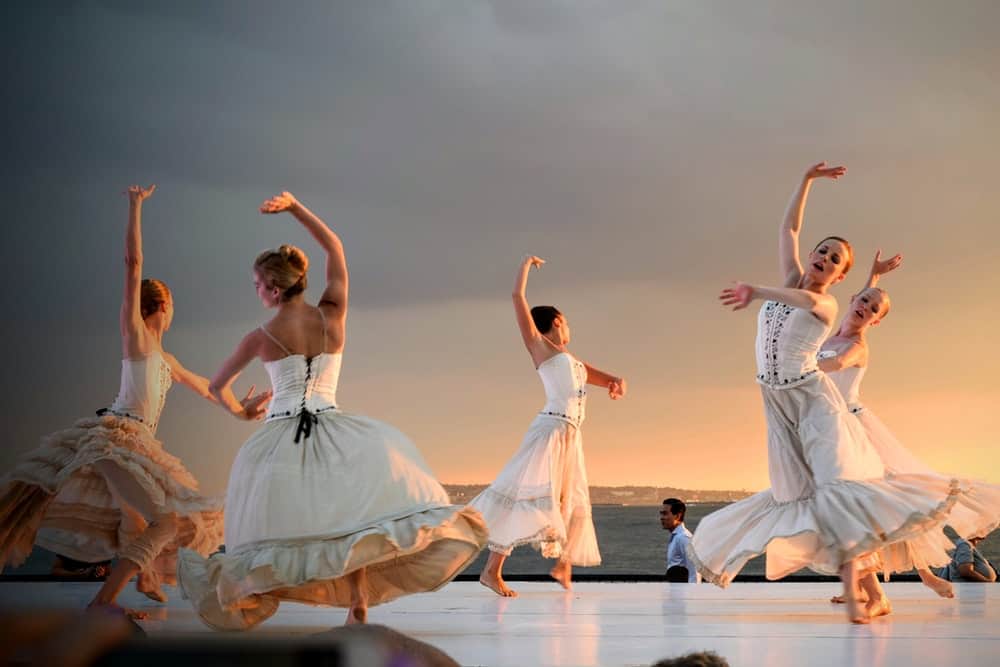 A talent show provides an opportunity to show others our creativity and talent. Whether the occasion is a family get-together, a fundraiser for a service organization, or a school or community sponsored event, good acts steal the show. Our list of talent show ideas for adults includes some that highlight specific talents as well as some ideas for those who want to shine but lack the expertise to do so. Begin by assessing your abilities. Then follow these tips to create a memorable talent show act:
A three-minute act is standard and just enough time to engage your audience without boring them. Set a timer to make sure your performance is not too long. If your audience asks, you can always do an encore.
Tape your performance and review the tape to see how you look and sound. Make changes where necessary.
Most talent show acts benefit from the addition of music. Choose an appropriate song or instrumental composition that works with your act, i.e. a background of low classical music if you are reciting a poem.
Practice, practice, practice!
If you can sing or dance, great. However, just about any special activity can be turned into a talent show act. We have included several ideas, some of which need no talent and require very little preparation time. Read through our list, pick your favorite idea, and get ready to shine!
Paint a Picture
You may not think it is possible to turn your artistic talent into an act, but there are ways to do so effectively. People will be awed watching you create a painting or drawing on stage from beginning to end. Begin with the largest piece of paper or canvas you can find. Use a ladder if necessary to reach the top. You can use very light charcoal to create a sketch to help you place everything correctly. Make sure there is plenty of lighting – use a spotlight if possible. Add some peppy music and paint in time with the beat. You can either paint with your back to the audience and let them see your progress, or you can wait until the painting is finished and turn it around for their viewing. Before you create your painting on stage, practice at home and see how long it takes you. You can offer the painting to an audience member is you wish. If the talent show is a fundraising event, auction it to the highest bidder. Alternatively, give out tickets and draw one for a winner.
Present a Recitation
You can recite anything from the Gettysburg Address – attired as Lincoln, of course – to your favorite poem. Reciting song lyrics also works well. Whatever you choose to recite, dress for the part. If appropriate, play background music at a very low volume. Reading a poem about nature might work with the addition of nature sounds; the ocean, try water sounds; a battle, sounds of explosions and cannons firing might add interest. You also want to consider lighting. Using dim lights or colored lights can create a mood appropriate for what you decide to present.
Wow Them with a Magic Act
Order magic tricks online or visit a local magic shop. Make sure your magic tricks are large enough to be observed effectively by the audience. Practice until you appear professional and add a magician's cape and hat. Some dramatic music and an attractive assistant increases the magic act's intensity. If you mess up on the night of the show, simply laugh and keep moving on. Your audience may believe your mistake is an attempt to add humor.
Stand-up Comedy
If you want a funny talent show idea, create a stand-up comedy routine. The jokes do not have to be complicated. A funny monologue works well. Think of an experience that made you laugh and your audience will probably think it is funny as well. The account of a vacation or road trip with kids and/or pets might work well. Explaining how to do something, such as bake a cake, complete with all of the possible mistakes, is another great idea. You can also just read a series of jokes on the same subject, such as getting old. Be sure to pause for your audience's laughter.
Talent Show Ideas for Kids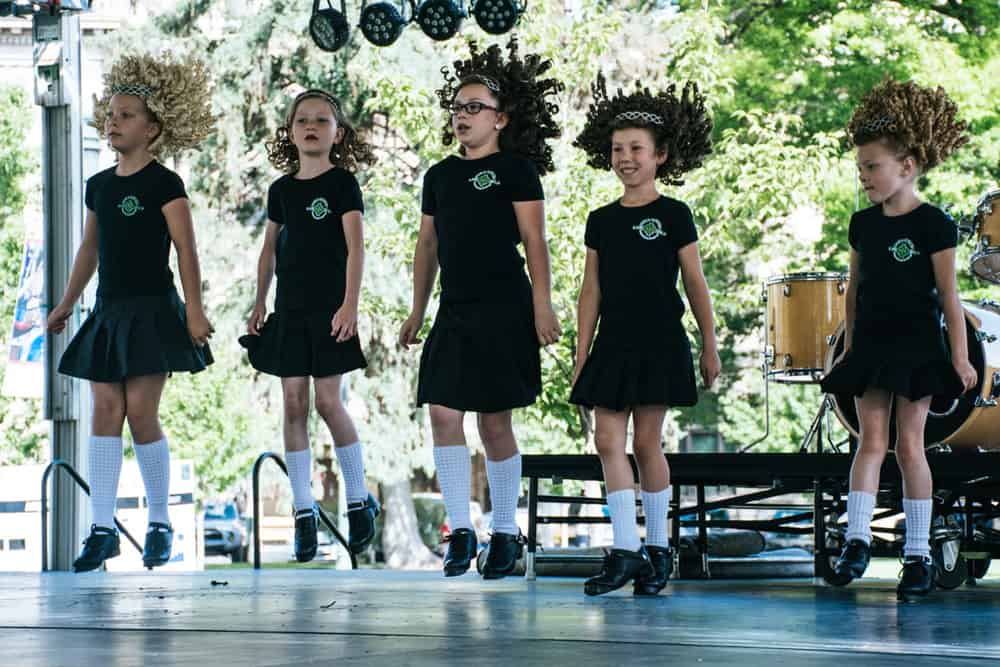 Decide if you will present your talent alone or with one or more other kids. Obviously, a solo must be sung alone, but if stage fright is a possibility, what about getting some of your friends to join you?
Create a Skit
Check YouTube for some skit ideas or write your own skit. Dressing like little old people and doing a skit with jokes about the problems that come with age goes over well. What about having a "conversation" with your pet about how they perceive their treatment? Ideas are endless. You can create a skit for as many friends as you can convince to join you. Remember that costumes are important and keep your act to no more than four minutes.
Perform a Dance Medley
Get with your friends and decide who has the best moves for different styles and songs. Then create several twenty to thirty second choreographed segments. Dress either like the original performers or in a style suitable for the song, i.e. rap, romantic, etc. Plan to start and end with the two segments that display the most of one or more of the following: originality, creativity, or something unique and memorable. Alternatively, you might wish to end with all of you doing the same dance routine.
Do a Hand-Clapping Routine
Put on some white gloves and find a song suitable for a hand-clapping routine. Popular songs for handclapping include Cecilia by Simon and Garfunkel, I Want to Hold Your Hand by the Beatles, and We Will Rock You by Queen. It takes practice to make sure you and your friends are perfectly synchronized. You can either sit in chairs or stand and add a few step movements if you wish. Although such an act is not difficult, it appears so if well done. Video your routine to make sure you are pleased with it before the big night and make any changes necessary.
Cheerleading
You don't need fancy costumes – try matching the color of shorts and t-shirts. Create several cheers and, if one or more of your friends knows some gymnastic moves, let them show a few between cheers. After you present a cheer, get the crowd to join you for another round. Create cheers for the school or group who is presenting the talent show and the crowd will love it.
Talent Show Ideas to Do Alone
Your parents may have encouraged you to develop a talent with lessons. They will be pleased and proud if you show off your ability. Ask your teacher to help you create an ensemble act. Then practice until you can present your act flawlessly.
An act can fail terribly without advance preparation. If you are doing karate, dancing, or gymnastics, check out the stage and make sure you have plenty of room to move around. Note where the curtain is located. Some school and public stages do not have curtains and you need to know this in advance. If you need accompaniment, find out if a piano is available and if there is a sound system.
If you have not taken any lessons, but still want to participate, go for it! Choose a song, dance, or monologue that is not terribly difficult and practice, practice, practice. If you wish to perform alone, consider one of the following:
Display a Physical Talent
While each of the following activities may seem simple, creating a routine with a physical talent provides a unique act. Use them by themselves or combine one or more physical activities into a routine. Start with something simple and save your best moves till the end of your act. Add music and a simple yet colorful costume, and you are sure to get applause and maybe even a prize.
Karate
Wear your karate outfit and end your act by breaking a board with a kick or a chop.
Yo-Yo
Not a great many people are proficient with a yo-yo, so if you are, you can show the audience the tricks you know. Try painting the yo-yo with some glow-in-the-dark paint and turn off the lights for a special finale.
Jumping Rope
Jumping rope to music or saying the fun jumping rope rhymes adds to the fun of this talent show act. Make sure there is plenty of room for the swinging rope!
Pogo-stick Routine
Pogo stick jumping looks difficult to someone unable to do it. Try jumping over something on the pogo stick or jumping in a circle – not hard, but it looks as if it is.
Bike Riding Routine
If you can ride without hands, turn around on the seat, or do anything else unusual, you are set for a fun routine that will amaze onlookers.
Skateboarding Routine
You may be able to build a small ramp on stage to show your stuff. Look at on-line videos to get ideas for a simple, yet effective, skateboarding routine.
Hula Hoop
Yes, people do still use the hula hoop. Choose a catchy tune and twirl away.
Sing or Play an Instrument
If you have taken voice lessons or learned to play an instrument, this is the time to let your talent be known. Choose a song or instrumental piece suited to your skill level. An easier tune sung or played with perfection is more impressive than a difficult piece you struggle to complete. Even if you have never performed before, if you really want a chance to show what you can do, go for it! Practice and then record yourself. Listen and make necessary changes. Ask friends or family members for their honest opinion and assistance. Pick costuming that fits the mood of the piece you have chosen to perform. Then go boldly on to the stage the night of the talent show and give it your best!
Lip Sync a Song
Even if you can't sing a note, lip syncing a song can bring down the house. You can play it straight or go for laughter when you choose the song and costume. Some old show tunes make perfect funny talent show ideas. Try to choose a song that will appeal to your audience geographically and culturally. Consider the age composition of the audience as well as your appearance. A tall skinny guy might do a parody of Frank Sinatra's I Did It My Way, complete with the hat he often wore. Check out thrift stores for costume ideas.
Talent Show Tips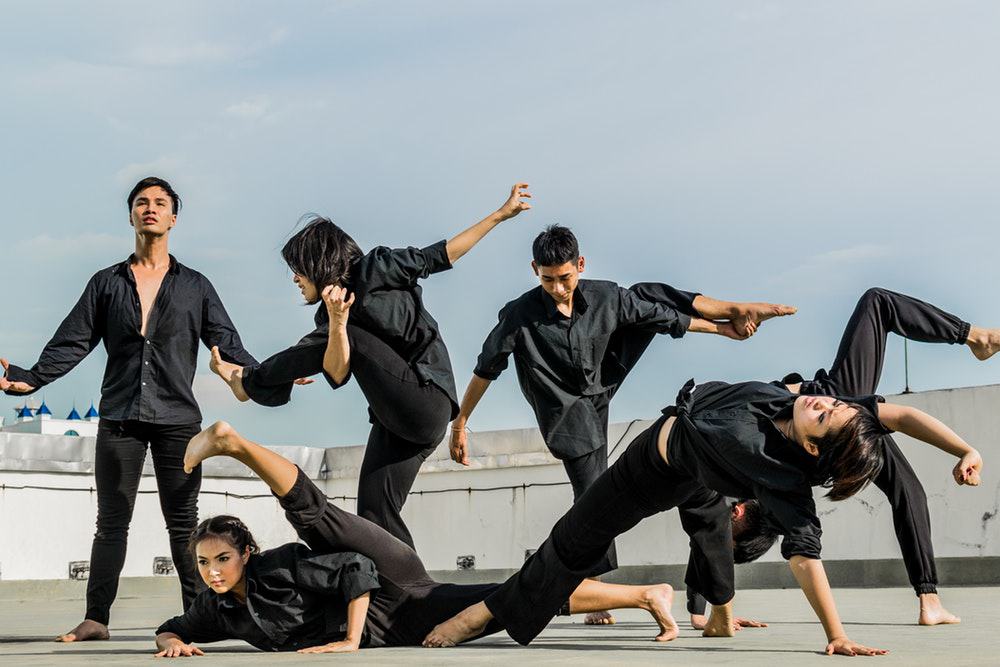 Whatever act you choose to present, the following tips will help you present a flawless performance:
When Choosing the Talent Show Act
Decide if you will perform alone or with others.
Choose something you know you can do well.
Choose a safe act that will not injure you or an audience member.
To Prepare for the Big Day
Choose and gather equipment, props, etc.
Pick out costumes and music, if necessary.
Prepare your routine.
Videotape your performance and make any necessary changes.
Practice, practice, practice.
Do a dress rehearsal the day before the show.
At the Talent Show
Speak or sing loudly enough that those in the back of the audience can hear you, but do not shout into the microphone if you are using one.
If you make a mistake, just keep on with your act. The audience may not even notice.
Have fun presenting your act and your audience will have fun watching you!
Take a bow when you complete your routine and walk off the stage.
Whether you choose to perform alone or with friends, participating in a talent show is a fun experience you will remember for many years. Experience and talent is not as important as choosing the right act and practicing until you have achieved perfection. Go out there, have fun, and strut your stuff!
Susan majored in English with a double minor in Humanities and Business at Arizona State University and earned a Master's degree in Educational Administration from Liberty University. She taught grades four through twelve in both public and private schools. Subjects included English, U.S. and world history and geography, math, earth and physical science, Bible, information technologies, and creative writing.
Susan has been freelance writing for over ten years, during which time she has written and edited books, newspaper articles, biographies, book reviews, guidelines, neighborhood descriptions for realtors, Power Point presentations, resumes, and numerous other projects.