When the air gets a bit cold and crisp and the leaves change colors, fall is in the air and Halloween is just around the corner. This celebration has gained a great following over the years and is second only to Christmas in popularity and retail sales.
Of course, everyone loves the candy and costumes. Not everyone, though, likes to be scared and this holiday is known for its scary, creepy, and spooky elements. Laughter always lightens the mood, and our collection of Halloween riddles is sure to please anyone. Use them at parties and other gatherings or memorize a few to share with friends. Enjoy!
Scary Riddles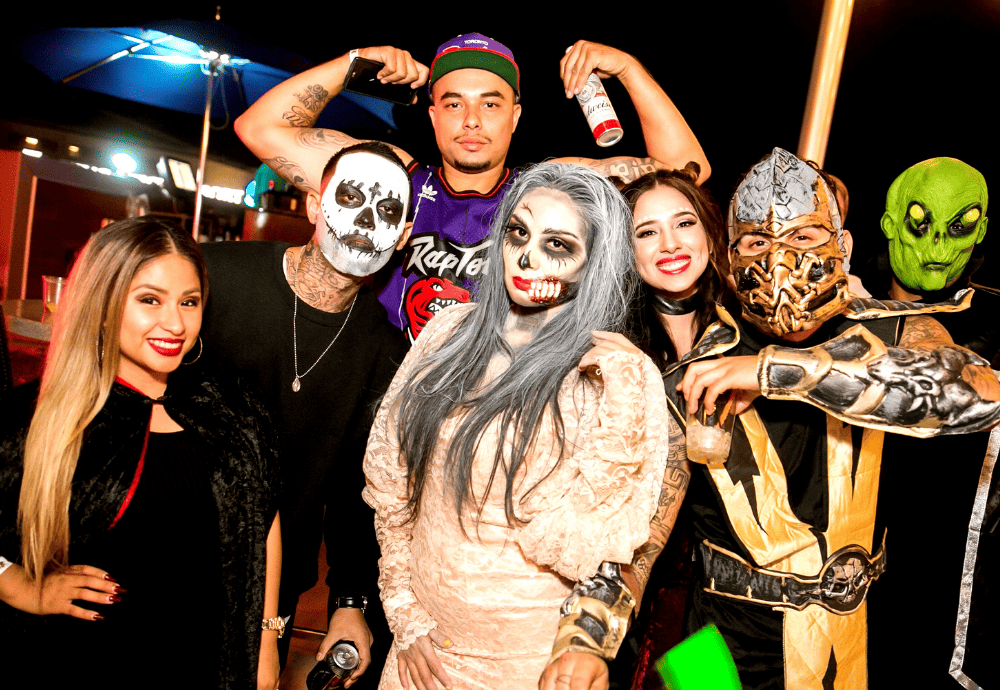 What scares you? Perhaps it is the thought of death and murder, or maybe spiders and other creepy crawlies. Whatever makes your spine tingle, our collection of scary riddles will give you goosebumps, just before the laughter.
A young girl was found murdered on the first day of the school. Police suspected four teachers and questioned them. They were all asked what they were doing at 8:00 am when the girl was killed.
Mrs. Winters: I was driving to school and I was late.
Mr. Taft: I was checking English exam papers.
Mr. Brockner: I was reading the newspaper.
Miss Kline: I was with my husband in my office.
Who was the killer and how did the police determine who it was?
What is alive without breath and cold as death, never thirsty, but always drinking.
Imagine you are in a sinking rowboat surrounded by sharks. How would you survive?
A man is found murdered on a Sunday morning. His wife calls the police, who question the wife and the staff, and are given the following alibis:
The wife: I was sleeping.
The butler: I was cleaning the closet.
The gardener: I was picking vegetables.
The maid: I was getting the mail.
The cook: I was preparing breakfast.
Who was the killer and how did the police determine who it was?
A wealthy man lived alone in a small cottage. Because he was in a wheelchair, he had everything delivered to his cottage. The mailman was delivering mail one Thursday when he noticed that the front door was ajar. Through the opening he could see the man's body lying in a pool of dried blood. When a police officer arrived, he surveyed the scene. On the porch were two bottles of warm milk, Monday's newspaper, a catalog, flyers, and there was unopened mail in the mailbox. The police officer suspects it was foul play. Who does he suspect and why?
There was a plane crash and every single person died. Who survived?
What do you do when you find out your sister left your pet spider's cage open?
Two girls ate dinner together. They both ordered iced tea. One girl was very thirsty and drank hers very fast, then ordered two more and downed those, also. The other girl slowly sipped her one tea. The girl who drank one tea died, but the other survived. All of the tea was poisoned. How did this happen?
A man was shot to death while in his car. There were no powder marks on his clothing which indicated that the gunman was outside the car. However, all the windows were up and the doors locked. After a close inspection was made, the only bullet holes discovered were on the man's body. How was he murdered?
What's big, scary, and has three wheels?
Creepy Riddles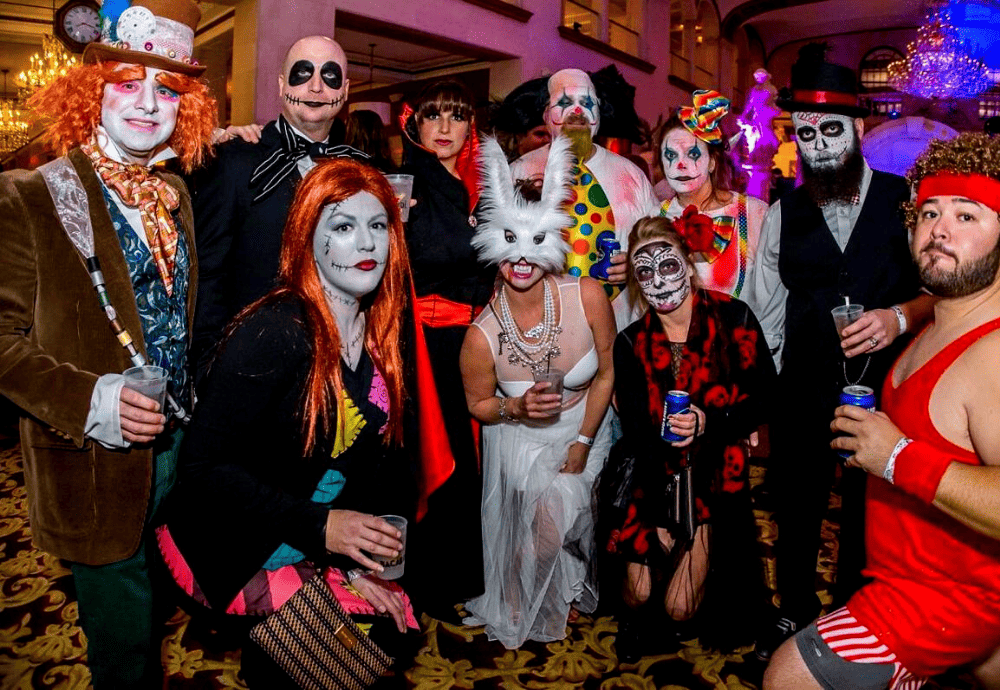 When I think of something creepy, I think of skeletons, zombies, vampires, and witches. What about you? What makes your skin crawl just thinking about it? We have collected a selection of creepy riddles perfect for a Halloween night after a visit to your favorite haunted house. Read on to find the perfect riddle to creep out you, your friends, and family.
I am a body with a leg, an arm, and a head, but I look like I am naked and bare. What am I?
How did the vampire marathon end?
What kind of boat does a vampire travel in?
What's a skeleton's favorite instrument?
I don't have eyes, but once I did see. Once I had thoughts, but now I'm white and empty. What am I?
What did the skeleton buy at the grocery store?
Why did the vampire flunk art class?
What's the problem with twin witches?
Why do witches fly on brooms?
What do witches ask for at hotels?
Where does the zombie live?
Why don't skeletons watch horror movies?
What is a vampire's favorite dog?
Knock, knock.
Who's there?
Ice cream!
Ice cream who?
How can you tell if a monster likes you?
Who is the most famous French skeleton?
Why did the vampire get thrown out of the haunted house?
What do witches put on their bagels?
Do you know how to make a witch itch?
How does a witch tell time?
Why didn't the zombie go to school?
Why do skeletons hate the winter?
Why didn't the skeleton eat spicy food?
How does a witch style her hair?
What do you call two witches who live together?
Why don't vampires have a lot of friends?
Why was the Witch's broom late?
What happens to a vampire in the snow?
Why did the skeleton run up the tree?
Why did the skeleton go to the party alone?
What do you call a witch at the beach?
Who won the skeleton beauty contest?
How do you make a skeleton laugh?
What do you call a skeleton who won't work?
Spooky Riddles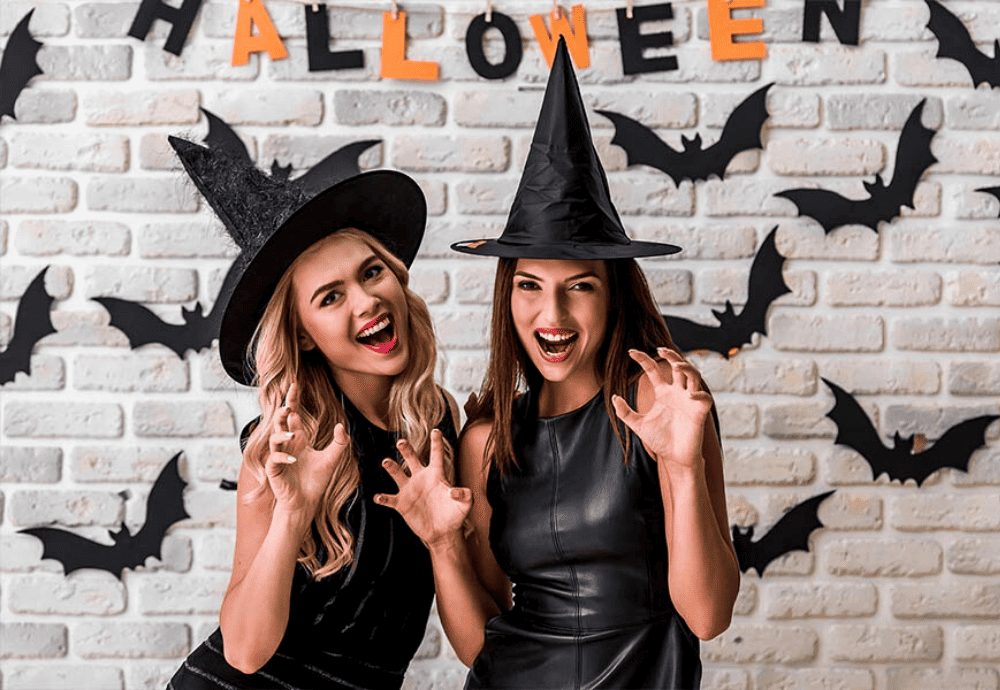 Death and the dark both make for spookiness, along with cemeteries, and those who inhabit the dark. We have chosen riddles related to these two themes to give you shivers and create the perfect Halloween atmosphere. Try using them at your Halloween party or get-together to set a spooky mood.
Who makes it, has no need of it.
Who buys it, has no use for it.
Who uses it can neither make or buy it.
What is it?
On a dark, stormy Halloween night, four kids named Luke, John, Sarah and Bob walk into a haunted house during a blackout. They take a staircase to the second floor, go through a trapdoor on the left, then go up the ladder to the right, then down a 28-foot slide to the basement through the mouth of a Giant Panda. In one corner of the murky cellar is a chainsaw, a dagger, a rope with a noose, and an electric chair. Written on the wall in blood are the words, "Only one of you will survive. Choose your death!"
Bob takes the rope, Sarah picks up the dagger, John chooses the chainsaw, and Luke uses the chair.
Who survives?
What kind of music do mummies listen to?
What animal dresses up and howls?
What's the best way to talk to a monster?
Why don't bats live alone?
What happened to the cannibal who was late to dinner?
Why don't mummies have time for fun?
What did the werewolf eat after his teeth cleaning?
Knock, knock.
Who's there?
Ivan.
Ivan who?
Where should a 500-pound monster go?
What did Dracula say about his girlfriend?
Why did the cyclops stop teaching?
Why is a cemetery a great place to write a story?
Ghost Riddles
Whether you believe in them or not, the idea of a ghost is frightening, especially at Halloween. Our collection of ghost riddles provides fun around a campfire or in a dark, candle-lit room. Try scaring your friends and family, or just have a few laughs.
A ghost bought a house. It has all of the usual rooms except for one. What room won't you find?
Some people believe in me and others don't. At night I roam around and sometimes I float. If you hear a troubled noise coming from the ground, go run and hide from my creepy sound. What am I?
Where does a ghost love to go swimming?
What is wicked, homeless, white and goes up and down?
What do you do when a ton of ghosts show up at your house?
Why are ghosts such bad liars?
What is a ghost's least favorite candy?
Knock, knock!
Who's there?
Bee.
Bee who?
What was the ghost's favorite band?
What does a ghost keep in his stable?
Where do baby ghosts go during the day?
Why was the ghost crying?
What position does a ghost play in soccer?
What do ghosts eat on Halloween?
Where do ghosts go when they're sick?
What do ghosts use to clean their hair?
What are a ghost's favorite pants?
What is a ghost's favorite pie?
Where do ghosts buy their food?
Why wouldn't the ghost eat liver?
Why are some ghosts so happy?
Why do ghosts and demons get along so well?
What's a ghost's favorite dessert?
What road has the most ghosts haunting it?
What happens when a ghost gets lost in the fog?
What is a ghost's nose full of?
What is a ghost's favorite fruit?
Why do ghosts make good cheerleaders?
What did the ghost say to the other ghost?
Why do spiders like living in haunted houses?
There you have it; a collection of spooky, scary, creepy, ghostly Halloween riddles sure to please all of your friends and family. Use them at school, parties, around a campfire, and share them with Trick or Treaters on Halloween night. Get scared, have fun, and laugh out loud!
Susan majored in English with a double minor in Humanities and Business at Arizona State University and earned a Master's degree in Educational Administration from Liberty University. She taught grades four through twelve in both public and private schools. Subjects included English, U.S. and world history and geography, math, earth and physical science, Bible, information technologies, and creative writing.
Susan has been freelance writing for over ten years, during which time she has written and edited books, newspaper articles, biographies, book reviews, guidelines, neighborhood descriptions for realtors, Power Point presentations, resumes, and numerous other projects.