Communication is the key to any successful relationship. This is especially true when building a relationship with our kid(s). However, it can be difficult getting some kids to open up and tell us about themselves. Our conversation starters for kids are designed to remedy that situation by providing conversation topics, starters, and openers.

Our conversation starters have multiple purposes:
Help develop character traits such as honesty, imagination, confidence, and empathy.
Increase self-confidence
Improve communication skills
Strengthen and make better family and peer relationships
Increase your knowledge and understanding of your child
Remember not to have expectations about what your child may share in a conversation. Allowing spontaneity and original thought helps to create an environment of trust. Additionally, you may learn things you never knew about your kid(s)!
Conversation Topics for Kids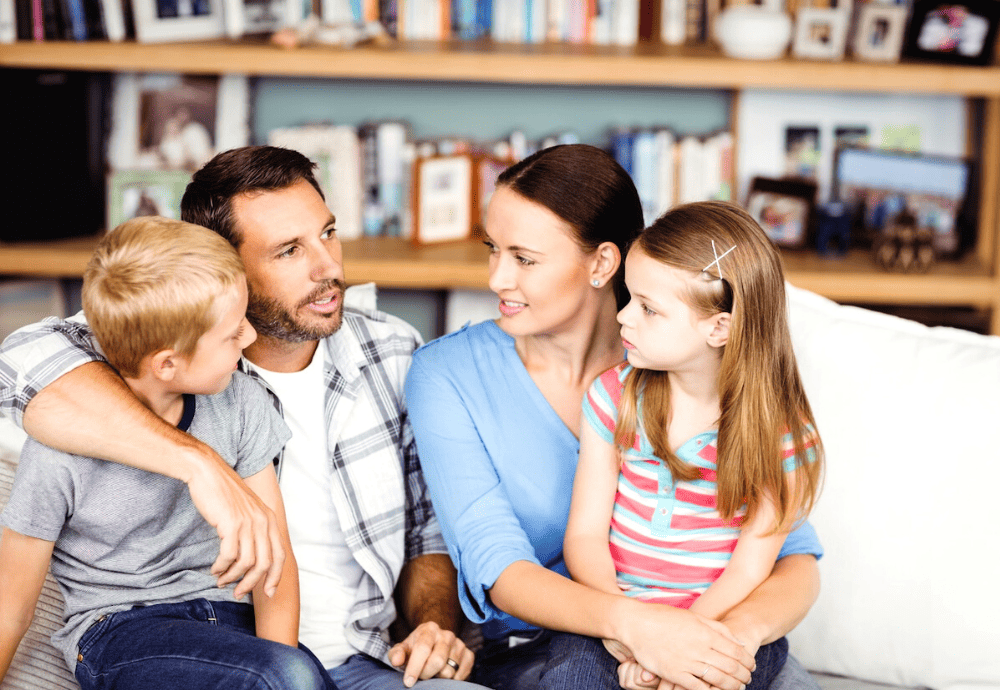 Some topics are perfect for engaging kids in conversation. The key is finding not only something of interest, but also choosing a topic with which they are familiar. The following list of conversation topics for kids provides broad subjects about which both you and your kid should be able to converse with comfort and knowledge. After you read our list, you should be able to come up with some additional topics that suit your particular child.
Your kid's school day
Their idea of a perfect birthday party
Favourite food(s) and/or restaurant
Favourite animal and where it can be seen
A hobby or interest they would like to develop
Biggest success, failure
A place they would like to go for a vacation
What they would like you to do as a parent
The best way to make and keep a friend
Something they want to accomplish at the end of a day, week, month, and/or year
A time someone helped them (how and why)
Most embarrassing moment
Favourite entertainment (TV show, movie, etc.)
Tell me your dreams (either what they dream at night or what they want out of life)
What they would like to ask you if they could ask any question
Their funniest joke(s)
How they feel about death and dying
What they would choose to change in the world
Describe a perfect day
Something you would like to do every day for the rest of your life
If they have ever been bullied (picked on) or picked on someone else and how it felt
Their spiritual life – beliefs, prayers, its importance to them
What they think their Mom/Dad does all day at work
What they are studying right now in each of their school subjects
A random act of kindness they would like to do
Describe what you see when you look outside your bedroom window
The best and worst things about being a kid
The most important personality trait or quality a kid should have
Tell me about a time when you thought something or someone was dangerous
Tell me about something you are thankful for
Make up a story about yourself
What they are grateful for
How your childhood compares to what you think your parents' was like
The biggest mistake they ever made
Your biggest challenge
Describe a perfect family
What they see their future to be like
Something that makes our family special and different
Talk about siblings and/or relatives
Three family rules to have
Discussion Starters & Topics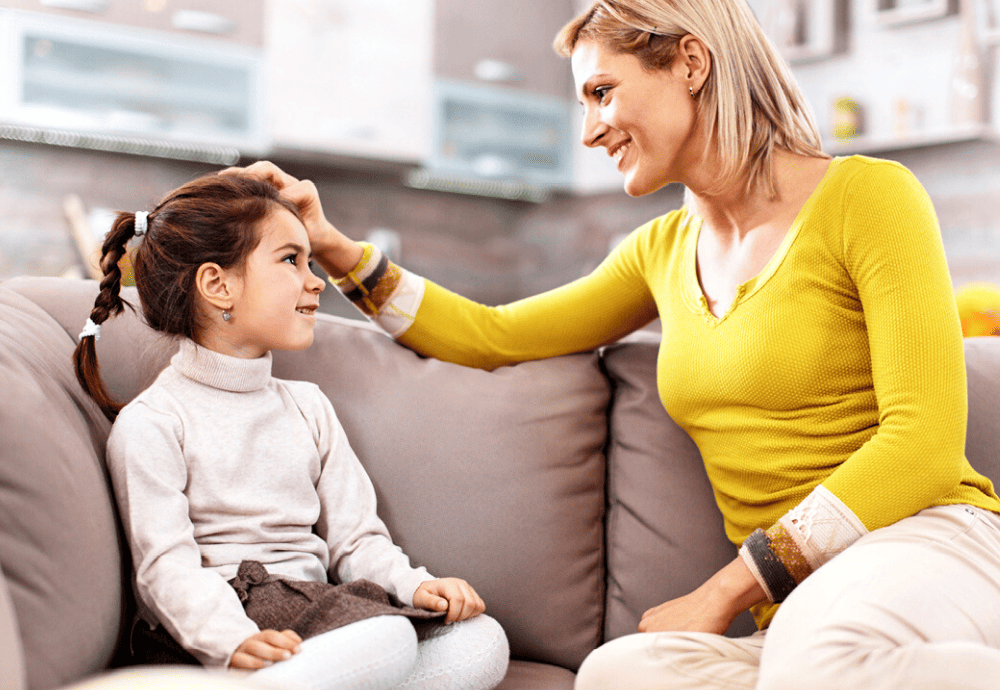 Kids need to learn how to have a discussion – talking about something to reach a decision or to exchange ideas. They will need to develop the ability to have a discussion without getting angry or defensive. They also need to learn how to express themselves adequately. The following discussion starters provide an excellent way to develop your child's ability to engage not only their peers, but also the adults they encounter at school, at church, and in the community, as well as their family members.
Do you think the discipline we use and the consequences for misbehaviour in our family are fair?
Would you want to become President of the United States and what would you do if you were?
What is one thing you would add to the backyard (your bedroom)?
What you want to go up in space? Why or why not?
What do you think are our best family rules? The worst?
What are your three favourite books?
What other country would you like to live in? Why?
What is one word you friends and family would you to describe you?
What do you like the most about your family?
What did you do today that you really enjoyed?
Which do (would) you like better, a brother or a sister?
Can you remember the best day of your life? Why was it the best day?
Which would you rather be, a parent or a child?
Do you have any trouble falling or staying asleep at night?
If you could change one thing about yourself, what would it be?
Do you think kids should be able to take any subjects they wish in school? Why or why not?
Which would be worse for you, being blind or deaf? Why?
Is there anyone you feel sorry for? Who? Why?
Would you rather go to school for longer each day and have only four days of school each week, or have shorter days and go on Saturday?
Would you want to trade places with someone for a day? Who? Why?
What makes a friend a "best" friend? Do you have one?
Do you play video games? If so, what is your favourite? Why?
Do you ever not tell the truth to keep from hurting someone's feelings?
Would you rather visit someone in a nursing home or hospital? Why?
Do you ever help your parents without being asked?
Do you like the grade you are in this year in school?
Do you like your teacher? Why or why not?
What is one food we eat at home that you do not like? Like a great deal?
What is your favourite thing to do on a weekend? Why?
What kind of music do you like? Why do you like it?
Is there anything you had to do this week that you did not want to do?
Is there anything about your family you would like to change?
Should someone ever cheat at school or in sports?
It is ever okay to steal something? Explain your answer.
Is there something that you would like to learn how to do?
Would you rather travel to the past or the future?
If you made a rule everyone had to follow for a day, what would it be?
If your friend forgot to bring his lunch to school, would you share yours with him?
Did anything exciting happen to you this last week?
If you wrote a book, what would you write about?
Do you like your name? If not, why and what name would you like?
Would you want to be a famous singer, dancer, or actor? Why?
Would you want to be a teacher? For what subject?
Do you want to have children when you grow up? How many?
Would you like to be able to read minds? Why or why not?
Who do you think the nicest person you know is? The meanest?
If it was possible to be anyone in the world, who would you want to be? Why?
What do you think your pet(s) would say if they could talk?
Is there a day you think should be made a national holiday? What day? Why?
If you could only get gift for your birthday or Christmas, which would you choose? Why?
Conversation Openers
Frequently, the hardest part of a conversation with a kid is opening the dialog. Having a conversation opener helps create a more natural, comfortable beginning to any conversation. Although a very personal question does not work well as an opener, you want the kid to feel a connection. We have tried to word each conversation opener in a way understandable to a kid. Additionally, the following conversation openers will help you open a conversation with a child of any age.
Which would you rather celebrate, your friend's birthday or your own?
Would you want to have a wild animal as a pet? Which one?
What is your favourite dessert?
If you want to make someone smile, what do you do?
Which would you rather do immediately after school, chores or homework?
Would you want to be famous? What for? Why or why not?
Do you like your name? If you could change it, what would you want it to be?
What are you good at that you would like to teach someone else?
Which do you enjoy the most, a sunny day or a rainy day? Why?
Do you like scary movies? Why or why not?
When you think about tomorrow, what part of the day makes you the most excited?
What is the first thing you think about when you wake up in the morning?
What do you think you would like to be when you grow up? Why?
Is there anything you think you cannot live without? Why?
What super power would you choose to have? Why?
What is your favourite season of the year? Why?
What is your favourite day of the week? Why?
Is there any animal you are afraid of? Why?
How do you think someone would describe you?
Could you go an entire day and not say anything?
What makes you laugh?
What makes you cry?
What makes you angry?
What makes you afraid?
What did you have for lunch at school?
What is your favourite colour? Why?
What is the longest or hardest word you can spell?
What subject in school do you like the most? The least?
What type of math problem can you do best?
If you feel sad, what do you do to make yourself feel better?
What do you like to do at recess at school?
What do you like best about yourself?
What do you do when you are bored?
What is your favourite electronic device?
What age would you be if you could make a choice?
Is there someone you would like to see that you have not seen for a while?
Do you like puzzles? What kind(s)?
Do you like drawing or another type of art?
What is your favourite restaurant to eat out at? Why?
What kind of books do you like to read?
Would you rather play outside or inside?
If you still play with toys, what is your favourite toy to play with?
If I could buy you any present in the world, what would you like to have?
Do you like animated movies or movies with real people?
When was the last time you gave someone a hug? Who?
Do you prefer board games or card games?
What is your favourite holiday? Why?
What is your favourite question to ask a friend?
What is the grossest thing you have ever seen? Eaten?
What is your favourite candy?
What is your favourite article of clothing to wear?
What is your favourite smell?
If you could eat only one food for the rest of your life, what would it be?
Would you rather camp out or stay in a luxury hotel?
What is the best gift you have ever received?
Which do you dislike going to the most, the doctor or the dentist?
What is your favourite word to say?
Would you rather take a shower or a bath?
What is your best talent?
Some parents have children who love to share everything with them. Other children are more reticent when it comes to conversation. All children are constantly changing and developing and what was true yesterday may not be so today. They may have changed their favourite food, decided they hate school, or even be in love for the first time. Using the conversation starters in this article gets your kids talking. Use our list for dinner table
discussions, family time, and whenever you have an opportunity to spend time with your kid. Ask away and have fun?
Susan majored in English with a double minor in Humanities and Business at Arizona State University and earned a Master's degree in Educational Administration from Liberty University. She taught grades four through twelve in both public and private schools. Subjects included English, U.S. and world history and geography, math, earth and physical science, Bible, information technologies, and creative writing.
Susan has been freelance writing for over ten years, during which time she has written and edited books, newspaper articles, biographies, book reviews, guidelines, neighborhood descriptions for realtors, Power Point presentations, resumes, and numerous other projects.