Cats are animals with enigmatic personalities and individuality that inspire love or cause aversion in people. If you are a cat fan, you have probably collected information over the years. And even if you dislike cats, you probably still know a great deal about them, as you have watched cat videos online, and have seen cat movies and television shows.
In this article, we share some Fun Facts about Cats, then list some Cat Trivia Questions and Answers. We end the article with a Cat Trivia Quiz designed to see just how much you know about felines. Enjoy and then share what you learn with your family and friends.
Cat Trivia Questions and Answers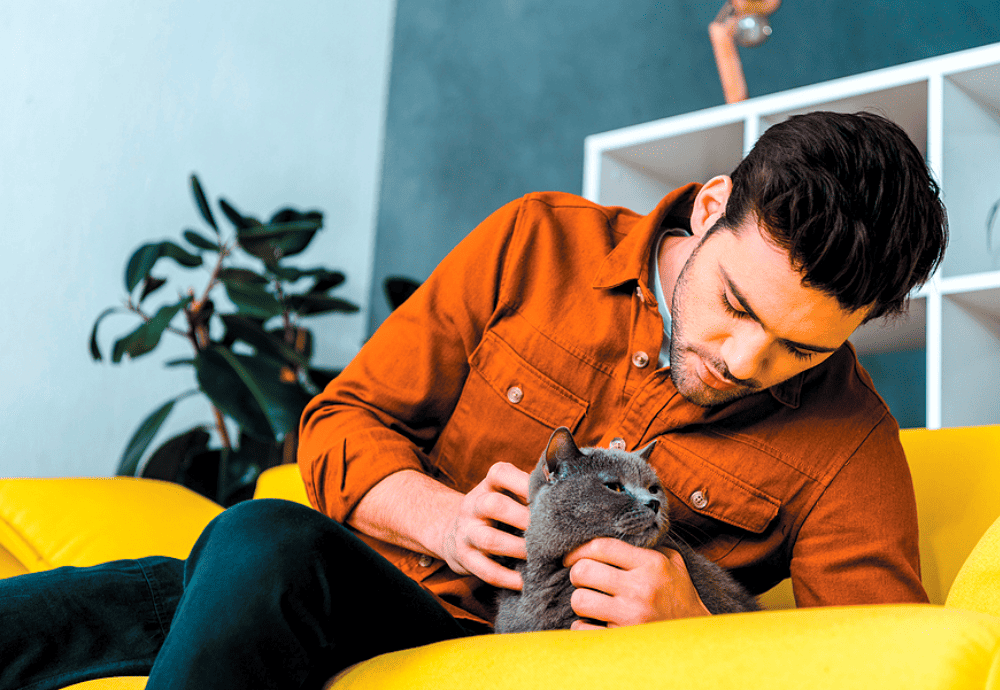 Now we share with you our Cat Trivia Questions and Answers, perfect for testing your own general knowledge about everything associated with felines. We have listed the answers immediately after the questions to make it easier for you, as we think we have quite a few you will be surprised about.
At which age do cats become fertile?
A cat is pregnant for how long?
How long does a mother cat care for her kittens?
How many kittens are in a litter?
How many litters of kittens can a cat have in a year?
Are cats able to swim?
What is a feral cat?
Which lives longer, domesticated cats or feral cats?
What is the average life span of a cat?
How many human years are in one cat year of life?
How does a cat's vision compare to a human's?
What are the superstitions surrounding black cats?
What time of the day is a cat most active?
How long do cats sleep during the day on average?
Why does a cat eat grass?
Who do cats lick each other?
What do the terms "tom" and "queen" mean when used to refer to a cat.
Why is a cat so fast and balanced?
Where does a cat get its personality from?
Which country has the largest population of cats?
What is the first known domestication of cats?
Why do cats mark objects with their scent?
When a cat scent marks, which part of its body does it use?
Why does a cat's eyes shine in the dark?
Why does a cat climb down trees backward?
Why does a cat have whiskers?
Why does a cat like catnip?
Why does a cat's tongue have a rough texture?
Cat Trivia Quiz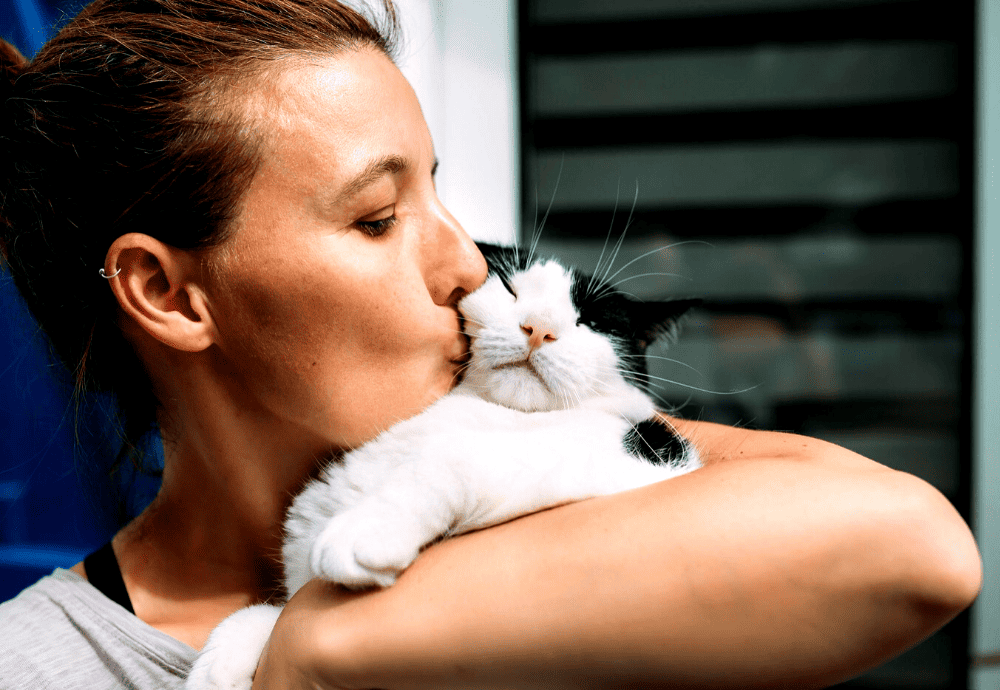 Well, how much do you know about cats and how much can you remember from the two sections above? We have a Cat Trivia Quiz to test you and find out. You might also want to have a fun cat trivia quiz game.
Questions
What are cats unable to taste?
Can spaying or neutering your cat prolong its life?
Can a cat be trained to use the toilet?
Does a cat dream?
Why does a cat have a rough tongue?
Does a cat only have whiskers on its face?
What does it mean when a cat blinks slowly?
How high and far can a cat jump?
Cats have how many bones?
Cats have how many toes?
Cats spend how much time grooming each day?
Cats can become pregnant at what age?
Do kittens born into the same litter always have the same father?
What is unusual about each cat's nose?
What is a cat breeder called?
Cats use their tails for what?
What is a feral cat?
What is a group of kittens called?
What is unusual about white cats with blue eyes?
Do all cultures believe black cats are bad luck?
Fun Facts About Cats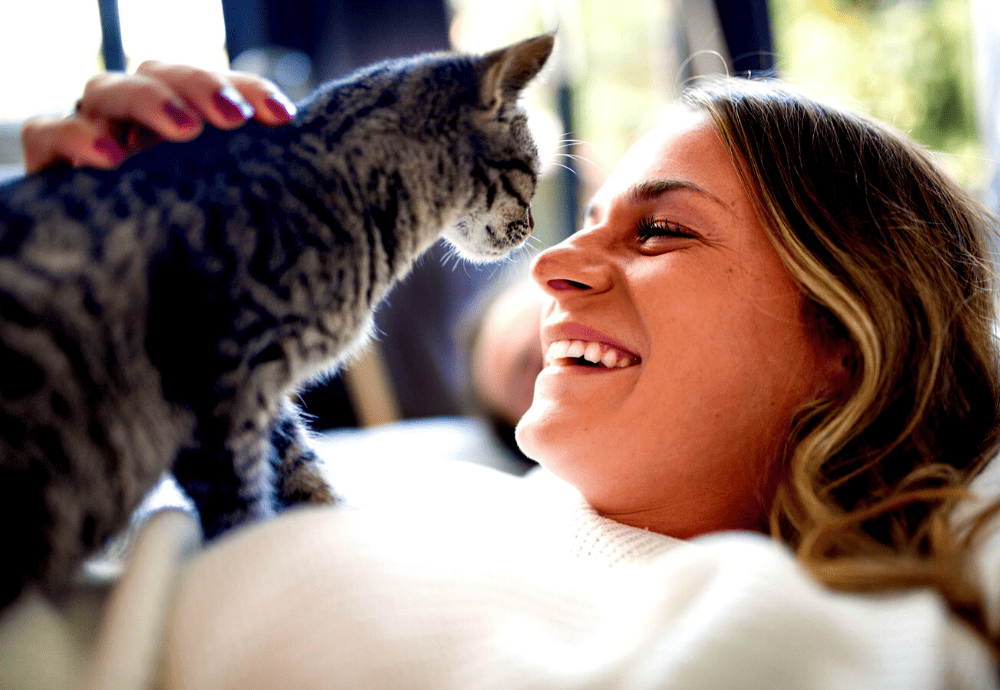 Cats have many unique physical and personality traits. We have created a list of some of the most interesting, along with cat terminology and other fun facts. From their earliest days of domestication, cats have fascinated and entertained. We think our Fun Facts About Cats will entertain you, your family, and friends. See how many you already know. Try inserting them into a conversation for added fun.
If your cat's tail forms the shape of a question mark, he wants to play.
Your cat's purr not only means it is happy; it may mean it is hurt, sick, stressed, or ready to give birth.
If your cat gives you a slow wink, it shows trust and contentment.
Cats can rotate their ears 180 degrees.
Cats can jump up to five times their own body height and up to six times their length.
A cat uses its long tail to balance themselves when they are jumping and for walking along narrow ledges.
A place where cats are bred is called a "cattery."
Your cat's taste buds cannot detect sweetness.
Cats cannot see directly under their noses.
Cats can hear five times more than humans.
Someone who loves cats is called an ailurophile, and a person who hates or fears cats is called an ailurophobe.
Your cat's ability to learn is about the same as a two or three-year-old child.
Sixty-five percent of an adult cat's life is spent sleeping, 50% in light sleep and 15% in deep sleep.
Up to a third of a cat's waking hours are spent grooming.
Your cat's grooming process stimulates blood flow to his skin, regulates his body temperature, and helps him relax.
Cats are more vocal than dogs, making up to 100 different sounds; dogs can make only about 10.
Each cat has a unique "voice" with a different set of vocalizations, behaviors, and purrs.
A cat can be toilet-trained.
A cat can drink sea water in order to survive, unlike a human.
Cats may choose to mate with their siblings.
The belief cats have nine lives comes from the fact that their strong reflexes and keen senses make them able to survive dangerous conditions.
A cat dreams.
A cat finds direct eye contact threatening.
The term "kindle" refers to a group of kittens.
Not all of the cats in the world respond to the scent of catnip; only about half of them do.
Since cats are so particular about where they relieve themselves, if you have multiple cats, you should have a litter box for each one.
Kittens are born with the ability to process lactose (milk), but lose their ability to process lactose-rich foods as they grow up.
Although cats are nearsighted, their night and peripheral vision are much better than that of humans.
A cat usually has 18 toes, five toes on each front paw and four toes on each back paw.
Cats can have extra toes; one cat had a recorded 32—eight on each paw.
Cats have 230 bones, compared to a human's 206.
If your cat stares at you with her mouth open, she is tasting a scent on the air, as she has special scent organ inside her mouth.
If you are wondering which is smarter, a cat or a dog, cats have nearly twice the neurons in their cerebral cortex as dogs do.
Although cats have survived falls from over 65 feet because of their incredible sense of balance which allows them to right their bodies mid-air and land on their feet, they do not always land on their feet.
A cat has the largest eyes relative to their head size than any other mammal.
A cat uses its whiskers to determine which spaces they can fit into, as they are generally about the same width as its body.
Cats not only have whiskers on their faces, but also on their front legs.
If your cat sleeps on your pillow or dirty clothes, it is because it likes your smell.
Your cat walks so silently because it has soft pads on its paws designed for sneaking up on its prey.
Cats, like camels and giraffes, walk with their right feet first, followed by both left feet.
Long and short-haired cats with blue or unusual colored eyes often have a recessive gene that leads to inherited deafness.
If a cat is scared, he put his whiskers back, but his whiskers are forward when he hunts.
A cat will starve rather than eat a food they consider unpalatable.
Your cat's nose print is unique, just like your fingerprint.
Female cats can get pregnant at 4 months of age.
A female cat releases multiple eggs while she is in heat, so kittens in the same litter can have more than one father.
Tigers and housecats share over 95% of their genetic makeup and behaviors.
Kittens can be spayed or neutered when they are only eight weeks old, however, you should have these procedures performed in the first 5 months of your cat's life.
Kittens under 3 months old have no response at all to catnip, while male cats are the most sensitive.
Meowing is not innate to cats, but a behavior cats developed exclusively to communicate with people.
Most cats have no eyelashes.
Most male cats are left-pawed, but female cats are usually right-pawed.
When cats are fighting, the cat that is hissing is the vulnerable one.
We hope our Cat Trivia has entertained and informed you. Now find a way to share your feline knowledge with your coworkers, family, and friends. Have fun!
Susan majored in English with a double minor in Humanities and Business at Arizona State University and earned a Master's degree in Educational Administration from Liberty University. She taught grades four through twelve in both public and private schools. Subjects included English, U.S. and world history and geography, math, earth and physical science, Bible, information technologies, and creative writing.
Susan has been freelance writing for over ten years, during which time she has written and edited books, newspaper articles, biographies, book reviews, guidelines, neighborhood descriptions for realtors, Power Point presentations, resumes, and numerous other projects.